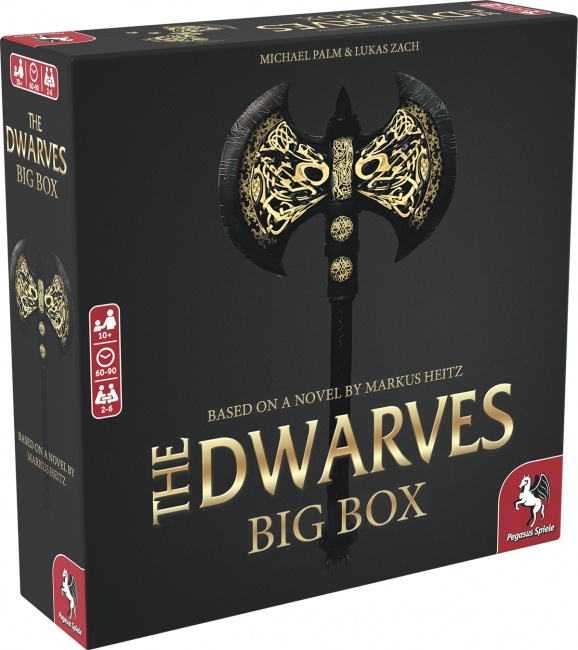 This summer, Pegasus Spiele will release
The Dwarves: Big Box
, combining the base game and all of its expansions in a single package.
Based on the novel series written by Markus Heitz, The Dwarves is a scenario-driven, cooperative, dice-based fantasy adventure game. Launched in German in 2012, the game was featured as part of Kickstarter's expansion into Germany in 2015 when the company sought to raise funding for an English language version and The Saga Expansion (see "Board Game Highlighted in German Kickstarter Launch").
Since it's release, the game has spawned four expansions: The Saga Expansion, the New Heroes Expansion, the Combined Might story expansion, The Triumph of the Dwarves story expansion, and the Alfar Expansion. The Dwarves: Big Box will include the complete base game and all four expansions packaged in a single box.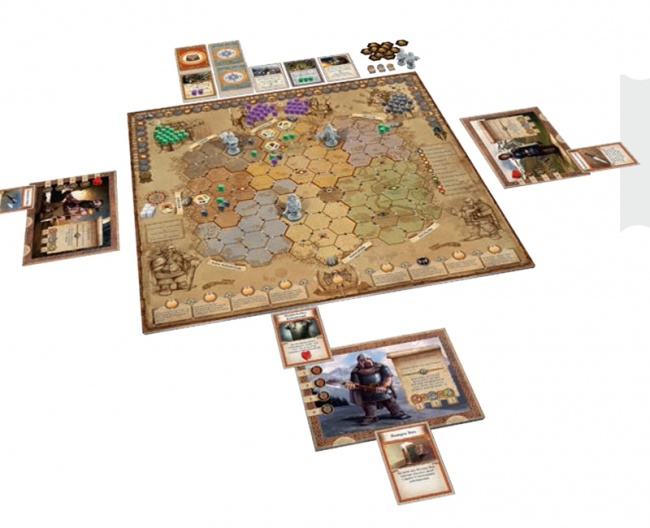 The Dwarves: Big Box
will come with 2 game boards, 12 character boards, 15 miniatures, 106 tiles, 201 cards, 75 troops, 15 scenario cubes, 10 dice, and 6 health tokens. It is intended for 2 to 5 players, ages 10 and up, and games take 60 to 90 minutes to play. MSRP is $69.99.
Pegasus is also giving the "big box" treatment to Hansa Teutonica later this year (see "Pegasus Spiele Will Release 'Hansa Teutonica: Big Box' to U.S. Retail").