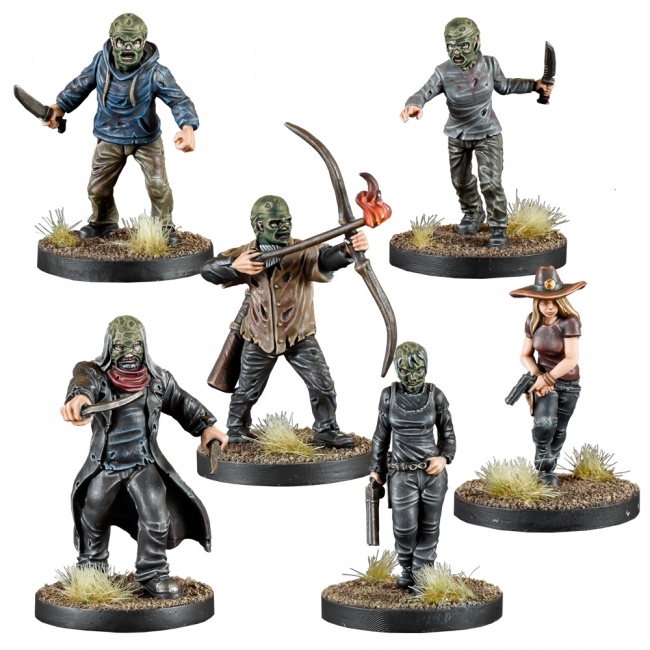 Mantic Games will soon introduce the Whisperers faction to
The Walking Dead: Call to Arms
and
All Out War
.
The Walking Dead: All Out War Anthology
is also poised to release.
Using their ability to disguise themselves as Walkers, the Whisperers faction can directly manipulate the undead using the new Whisperer keyword and even redirect enemy attacks thanks to One of the Herd.
The Whisperers Faction Set features a half-dozen resin Survivors plus 13 cards needed to use them in All Out War games and 10 cards for use with Call to Arms. The miniatures are supplied unpainted, and some assembly is required. MSRP is $39.99.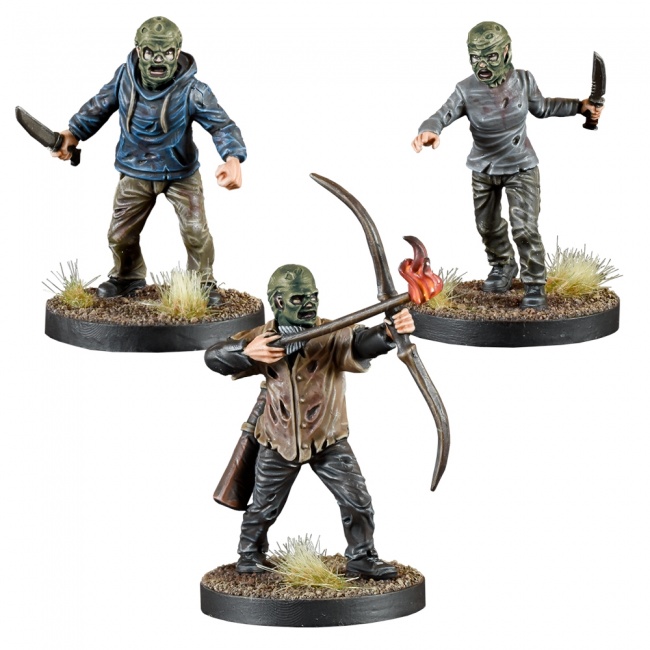 Low-powered minions are key to the Whisperer's strategy, and
The Whisperers Booster
provides a way to expand their ranks. This set includes 3 unpainted resin minion Survivors, 7
All Out War
cards, and 6
Call to Arms
cards. Some assembly required. MSRP is $19.99.
The Walking Dead: All Out War Anthology gathers all of the rules to date for the tabletop miniatures game, including updates and FAQs, reorganized for ease of use as a reference book during play. New content included in the book offers rules for larger games and alliances, campaign and narrative play, six new PVP scenarios, and the All Out War Mega Scenario. The book also features new scenarios for Call to Arms and Here's Negan games.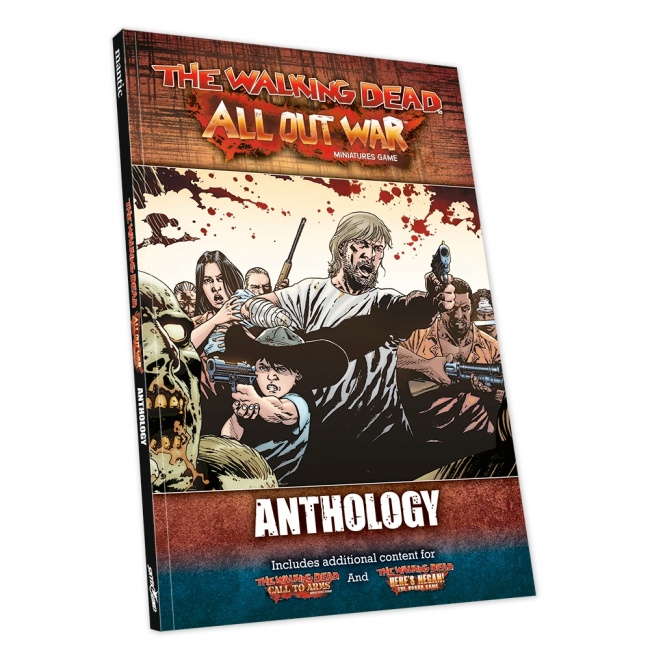 The
Anthology
will be a 176-page book. MSRP is $44.99.
Launched in 2016, All Out War pits teams of survivors against each other and the Walkers in skirmish-scale battles (see "More Details on 'Walking Dead: All Out War' Minis Game"). 2019's Call to Arms shifted the focus away from the Walkers and toward struggles between gangs of survivors (see "'The Walking Dead: Call to Arms Miniatures Game'"). Mantic supports both games with a line of miniatures that can be used with either title (see "Negan Brings Lucille to 'All Out War' and 'Call to Arms'").
The Walking Dead comics that inspired both games continue to enjoy popularity, sitting at the top of ICv2's list of top author graphic novel franchises (see "Top Author Graphic Novel Franchises – Spring 2020"). In October, Image will launch a reprint series of the comic featuring color artwork and additional material (see "Image to Launch 'The Walking Dead Deluxe'").