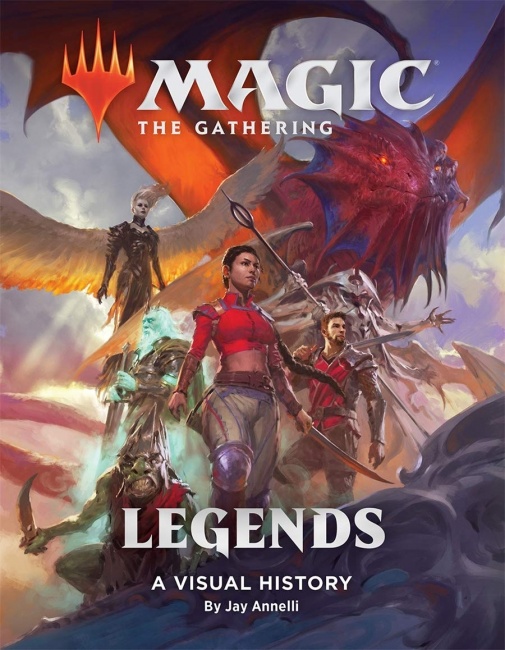 Abrams Books will release
Magic: The Gathering: Legends: A Visual History
by Jay Annelli and Wizards of the Coast into retail on October 27. This art book was originally announced briefly as part of Abrams' 2020 Spring List (see "
Abrams ComicArts 2020 Spring List
").
One of the most iconic elements of the world of Magic: The Gathering are the legendary creatures that so much of its lore is based upon. Legendary creatures were first introduced as a creature type in the 1994 Magic: The Gathering Legends set and have since become one of the most prevalent card types in the game. This book covers the art and mythos behind mainstay legendary characters such as Niv-Mizzet, Emmara Tandris, Marit Lage, Sisay, Atraxa, the Eldrazi titans, Edgar Markov, Queen Marchesa, Zurgo, Pia Nalaar, Zacama, King Algenus Kenrith, Snapdax, and more.
The accompanying histories of the various legends were penned by Jay Annelli, and the illustrations were provided by various artists through Wizards of the Coast.Magic: The Gathering: Legends: A Visual History will be available as a 256-page hardcover volume which will retail for $18.99.
Wizards of the Coast will also release the Commander Legends set on November 6, 2020 (see " Wizards of the Coast Drops Deets on 'Commander Legends' Product Line").
Click on Gallery below for full-size images!