Kodansha Comics revealed two new manga licenses this week, and they also announced that they will release several existing series in new formats, either deluxe or more affordable editions.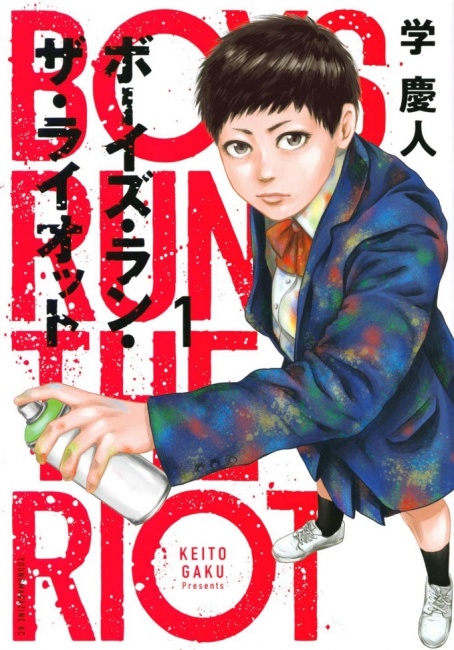 Boys Run the Riot,
by Keito Gaku, is a manga about a high-schooler, Ryuu, who is transgender but doesn't feel he can tell anyone. He is most comfortable wearing street fashion, and one day while he's shopping, he sees someone he knows: the new transfer student at his school, Jin, whom he had pegged as a bully. In fact, Jin loves the same styles that Ryuu does, and he suggests they start their own clothing line. The author of this manga, like the lead character, is transgender. The first volume is scheduled for Summer 2021 and will have an MSRP of $24.99.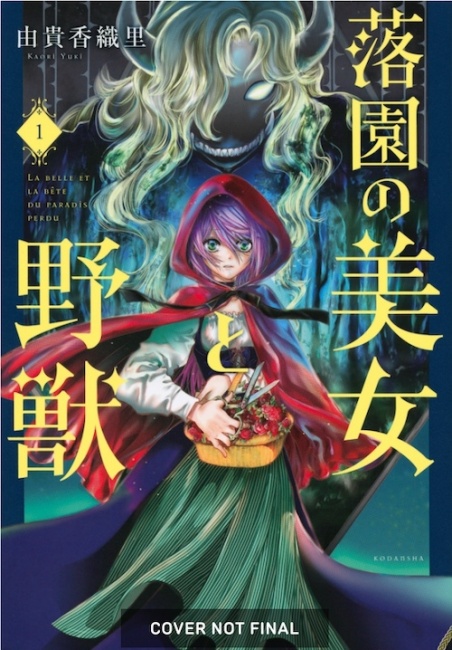 The other new license is
Beauty and the Beast of the Lost Paradise
by Kaori Yuki, who is known for dark, Gothic manga such as
The Cain Saga, Godchild,
and
Angel Sanctuary
.
Beauty and the Beast of the Lost Paradise
is a reworking of the fairytale
Beauty and the Beast
: Violet-haired Belle persuades her mother to take her into the forbidden woods near their house, and while they are there the beast kidnaps her mother. Her father reacts by locking Belle away in the house, but when she finally gets out, and goes back to the woods, she meets the beast once again. The first volume will be available in August 2021 with an MSRP of $12.99.
Kodansha also announced some new editions of current and older series.
Quintessential Quintuplets Season One Box Set
bundles the first four volumes of the series, which coincidentally is the portion covered by the first season of the anime, which will return in January with season 2. Kodansha plans two more four-volume box sets. This first one includes a double-sided poster and will go on sale in August 2021 with an MSRP of $43.96.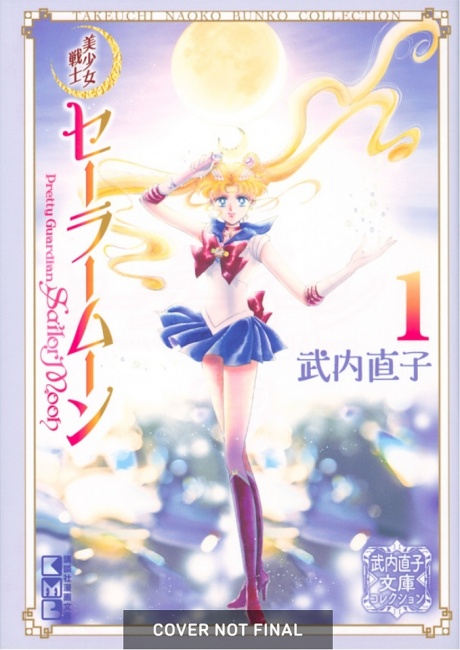 Sailor Moon Naoko Takeuchi Collection
is a lower-priced version of the
Sailor Moon Eternal Edition.
Like that edition, it will feature the full series with a newer translation and more pages per volume, but presumably the trim size will be smaller ("more portable"). The first volume is scheduled for April 2021 with an MSRP of $12.99.
A Silent Voice Complete Collector's Edition
collects Yoshitoki Oima's award-winning seven-volume series into two oversized, 700-page hardcover volumes. The series, about a teen who bullies a deaf girl and the friendship they form afterwards, was nominated for an Eisner Award. The first volume of the new edition will include the first three and a half volumes of the original, plus 50 pages of new content, and will go on sale in August 2021 with an MSRP of $44.99; the second volume is scheduled for 2022.
Battle Angel Alita Paperback
brings the series that inspired the movie into a more affordable format. When they first brought the series back into print, Kodansha published it as deluxe double-sized hardcovers (see "
Manga News Roundup: 'Battle Angel Alita' Returns, Yuri Takes Center Stage
"). The new paperback edition will span six volumes, with the first going on sale in July 2021 with an MSRP of $12.99.