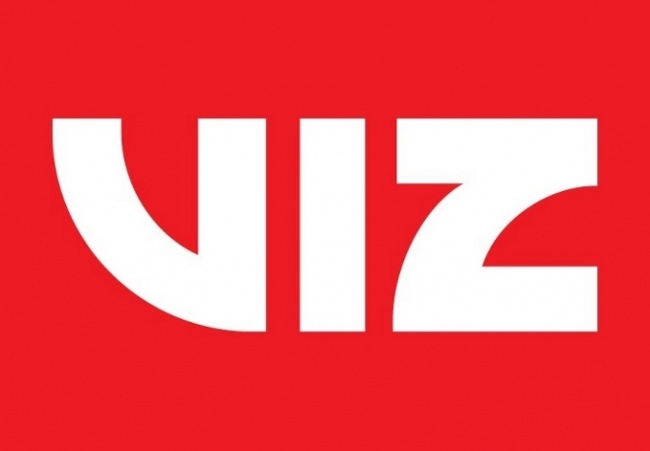 We caught up with VIZ Media VP Kevin Hamric for Manga Week to talk about what's happening in the manga market, the manga supply chain, and the hot titles.
ICv2: How's the manga market doing?
Kevin Hamric:
[laughs] Absolutely wonderful. You've reported, NPD BookScan's reported, everyone's reported very, very good numbers in 2020 on top of very good numbers in 2019.
We're pleased, the entire manga category is pleased, our peer publishers, graphic novel publishers, we're all very pleased with the results from 2020, and it's continuing in 2021.
Can you characterize what you saw as the percentage growth in the market last year?
NPD Bookscan is reporting an increase of nearly 43% for the manga category in 2020 and VIZ Media saw a 70% increase in the U.S. market.
Let's talk a little bit about channels. In the book channel, we know NPD said manga was up a lot last year. One part of the book channel we wondering about is what's going on in bookstores, either the chains or independents, how are they doing?
It all depends on locale, whether they're allowed to be open or not allowed to be open. Some were able to open back up, and then had to close again. The online portion of the chains have done remarkably well. Independents who have websites where they'll sell off the website put their attention towards that.
Those who did not have a robust website quickly pivoted to a variety of things, either web selling, curbside pickup, or even localized delivery literally out of the cars of the owners. The online portion that we're seeing had high triple‑digit increases.
The online channel overall, you mean including Amazon?
Even if you back out Amazon. So I'm talking about the increases of Books‑A‑Million, at Barnes & Noble, Right Stuf, those who have very robust websites that carry all of our titles.
Even in the mass merchandisers' [websites], Walmart.com, Target.com, we had huge increases year over year.
What's your view of what's going on in the comic store channel?
Comic store channel is doing very well. We did not alter our publication schedule at all during the crisis and still have not. Except for that hiccup for those number of weeks when Diamond was shut down, the Direct Market still found ways to get the books, either going directly to Simon & Schuster, or to Ingram, or to anybody where they could get the books.
Talking with a lot of these stores this past week in the ComicsPro Annual Meeting, more and more of them are reaching out to buy books away from Diamond and ensure that they are able to get all of our books and get them on time.
We talked in August about taste changes; you said your backlist had taken over from the frontlist as the big sales driver, and you were selling a lot of box sets, volume 1s (see "Manga in the Covid Era"). Are you still seeing those same kinds of behavior patterns?
Exactly. The flip between the backlist to the frontlist was overnight. A little eye‑opening and as I mentioned back in August, it's that lack of discovery. People are not in stores and looking at books on shelves, so that lack of discovery. There have been a lot of discussions with retailers about how we might be able to fix that with online viewing, and even with our own website and reaching out to our readers. So we're still selling volume 1s, but we're seeing a ton of volume 2s, and 3s, and 4s now on continuing series.
We've had to reprint all of our box sets, that's 36 or 37 different box sets, some of them, a couple of times. Anything that basically has an anime tie‑in. People are watching and binging anime on the various services, and then coming to the books.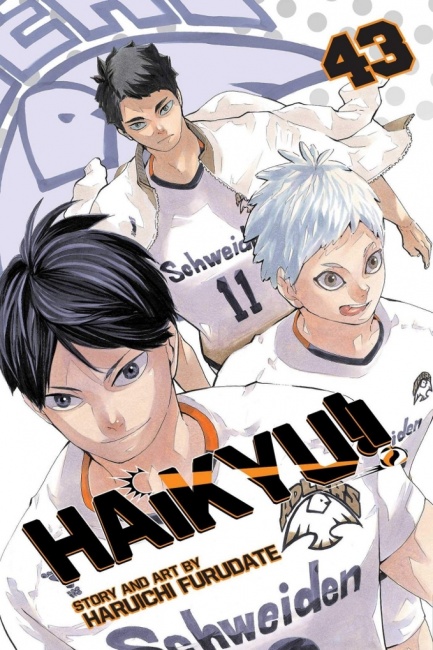 What's new in that realm? Have there been shows that have just started streaming recently that you're seeing upticks in the manga, or things that you're looking forward to beginning to stream soon that are going to have that kind of impact?
The two that surprised us a little bit was early last fall when the new season of
Haikyu!!
started and overnight, everybody was ordering it, and buying it, and reading it.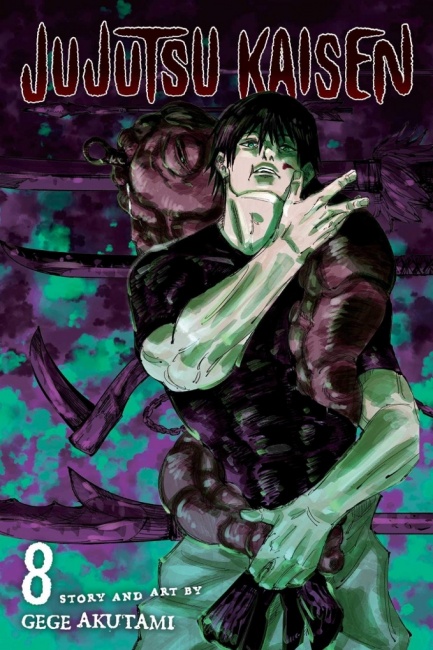 Recently,
Jujutsu Kaisen
. That has taken off really fast. It's got the type of trajectory that
Demon Slayer
had. We're reprinting all of those as quickly as we can. There's a few things we know they're coming down the pipe that aren't announced yet that we'll be a little more prepared for now.
Is there anything that's been announced that's upcoming that we or our readers might not know about?
Nothing ultimately new, just new seasons of continuing anime, like the new season of
My Hero Academia
and new season of
Demon Slayer
, the new season of
Haikyu!!
The date hasn't been announced yet, but people know these new seasons are coming.
Of course, the ever‑moving anticipated Uzumaki anime that's going to be on Cartoon Network (see "
Junji Ito's 'Uzumaki' on Adult Swim, Plus Trailer
"). We're just waiting for the new date for that.
Even on the animation side of our business, we've had higher sales of
Naruto
," and J
oJo's
, and
One Punch Man.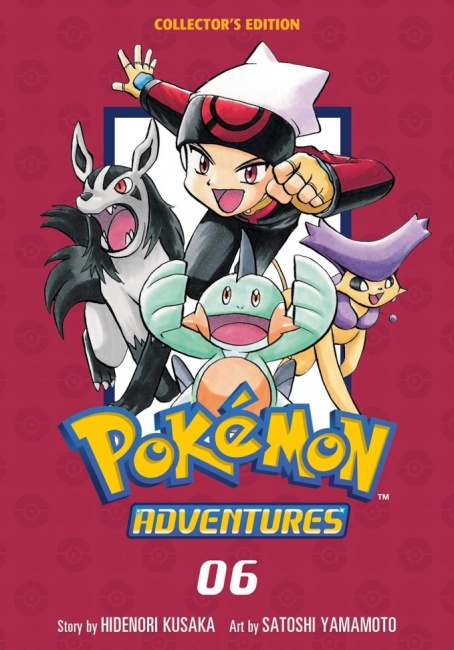 One other crossover question: Pokémon TCG is insane, is that bleeding over to the manga at all?
A little bit. This is the 25th year and 25th anniversary of
Pokémon
. We've got more new
Pokémon
books being published this year than any other year. The Pokèmon Company is doing a lot of things nationally and internationally, and then we'll be doing certain events and stores with promotions. We are seeing a nice uptick in the Pokémon sales overall, including our
Pokémon
anime.
You mentioned several times in this interview that you're reprinting a lot of volumes. How has your supply chain been functioning, and have there been stockouts, or have you been able to fulfill demand as needed?
Unfortunately, we've got a lot of stockouts. It's the whole COVID issue with social distancing inside plants, and the number of jobs that printers and binderies are getting from all of publishing, not just us. It's been taxing the whole supply chain.
Then, of course, there's shipping issues, again, with COVID, and the number of truckers that are available, and then the weather delays. There was a fire at one of the binderies so that caused a big delay. It's been one thing after the other, but we're working very closely with our printers to keep the books flowing.
It's unfortunate and it comes at the worst of times, with increased readership, increased sales, and everything that goes against trying to get books into people's hands.
Do you print domestically?
The vast majority of our regular black and white manga is printed in the U.S. and Canada, and we go overseas for the four and five color books.
Now, the million‑dollar question. What happens when people have more entertainment options, do all these trends unwind and reverse? What do you think's going to happen?
If you've got the crystal ball and can tell us all that, I would love it. That's the unknown. We're in budgeting process right now for our fiscal year, and it is difficult. I guess it all depends on how things open up and what people are comfortable with doing after all of this.
Our hopes are that this will continue, maybe not at the same peak that we're at now or same rate that we're at now, but that people have gotten into all these new series and that they'll want to continue with the series and hopefully jump over to something new and different.
What are your big releases for the rest of the year? What are you most excited about?
We just had a sales conference on our Fall list. It's probably the biggest Fall list that VIZ has had, possibly ever.
We've got two new box sets coming this fall. One of them is the
Demon Slayer Complete Box Set
. Another one is
One Piece Box Set #4
.
From Tite Kubo, the
Bleach
author, we've got
Burn The Witch
coming in October, which will be a slipcase trade paperback, very nice package.
One Piece Pirate Recipes
is a bunch of hearty meals that pirates require from
One Piece
. We've got
My Hero Academia ‑‑ Ultra Analysis
. This is the official character guide that has sold extremely well in Japan. We'll finally be able to bring over here and put into English.
Is that an art book?
It's like everything you ever wanted to know about all the heroes and villains. It's all the characters, and the key art for them, and backgrounds, including their origins, and their pet peeves, and their relationships. That's a trade paperback, it's $16.99.
The Creative Gene.
Late last year, I told you that we were coming out with
Ask Iwata
, which is a prose book from the Founder and CEO of Nintendo. Now, we've got from Hideo Kojima,
The Creative Gene.
He's the very talented creator of
Metal Gear Solid
and
Death Stranding
. In this book, he shares his perspective on the stories and the movies that influenced his work. We're hoping that this will do as well as
Ask Iwata
is.
Creative Gene
comes out in October.
The Art of Gen:Lock
. This is the hardcover companion to the latest animation show from our friends at Rooster Teeth who created
RWBY
. That's a big $40 art book.
One that we're dropping into June this year is
Star Wars ‑ The High Republic
, continuing our partnership with our friends at Lucas. This is the interconnected cross‑publisher initiative that focuses on the new era of
Star Wars
, which is called the age after the High Republic.
Have you done Star Wars stuff before?
Yeah, the Luke Skywalker manga. We'll be announcing at least a couple more very soon.

We've got a book on Animal Crossing, which is extremely popular around the world. This one follows all the villagers in a bunch of adventures, both filled with goofy gags and silly stories.

The one I'm forgetting is the biggest one, the Junji Ito story collection called Deserter, coming in December, with some of his earlier work.

It's a huge, huge Fall for us.

(For more on the VIZ Fall list, see "'Star Wars: High Republic' and New Junji Ito Manga on Deck at VIZ.")

Click here for more great Manga Week coverage.