Over the course of the last year, miniatures companies have been releasing more elaborate products at higher price points, despite the challenges of doing business during a global pandemic. WizKids' announcement of the
Gargantuan Tiamat
(see "
WizKids Announces a $399.99 'Dungeons & Dragons' Tiamat Miniature!
") this week, their most expensive
D&D
miniature to date, put a capstone on this trend.
As backdrop for this trend, the miniatures market up-trend seen in 2019 accelerated through the COVID-19 pandemic summer (see "
PRO: Gaming Miniatures Stay Hot Through Summer
") and fall (see "
Satisfying Fall, Holiday Season for Game Stores
"), and the only factor tempering miniatures sales were logistics problems, caused by the pandemic, that slowed delivery of product.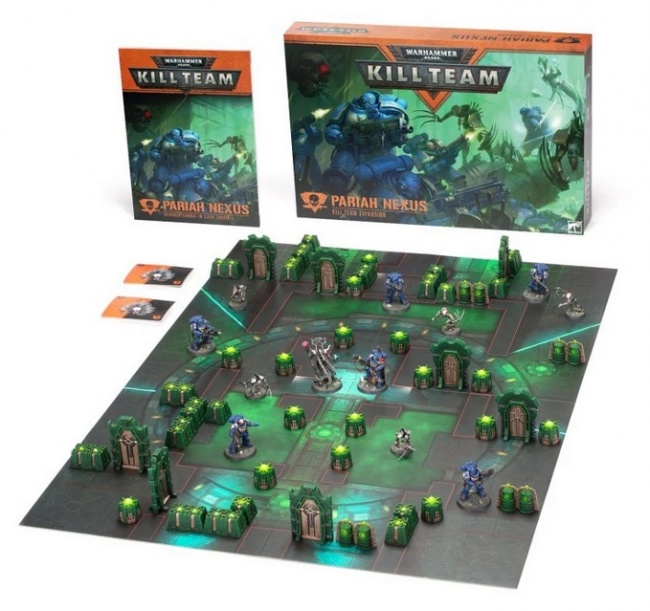 One of the key examples of the market being able to support more big ticket items was Games Workshop's release of the
Warhammer 40,000 Indomitus
box set into retail last year (see "
Games Workshop Unveils New 'Warhammer 40,000' Box Set
"). This $249.99 boxed set sold very well across the retail level, and customers didn't balk at the price tag. GW followed up on that hit into 2021 by putting out a $160
Warhammer 40,000: Kill Team Pariah Nexus
set this year as well as releasing high-priced Battlebox sets like the recent $170
Piety and Pain
set (see "
GW Brings 'Piety and Pain' to 'Warhammer 40,000'
")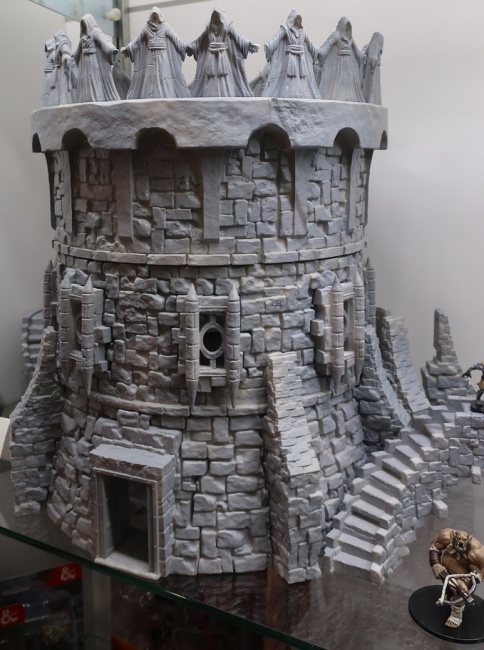 WizKids also put out a few higher end releases toward the end of 2020. The most notable of these was in November when the $249.99
D&D Icons of the Realms: The Tower arrived in stores (see "
WizKids Releases New 'D&D Icons of the Realms: The Tower' Deets
")
. This year, WizKids will be releasing another pricey set,
The Yawning Portal Inn (see "
WizKids Reveals a Massive $349.99 Inn Miniatures Set for 'D&D Icons of the Realms'!
")
as well as the previously mentioned
Gargantuan Tiamat
.
With stimulus checks hitting and other places to spend money still limited, the ability of the market to support high end miniatures products, a luxury item for game customers seeking to treat themselves for surviving the pandemic, seems solid.
Click here
for more Miniatures Week coverage.