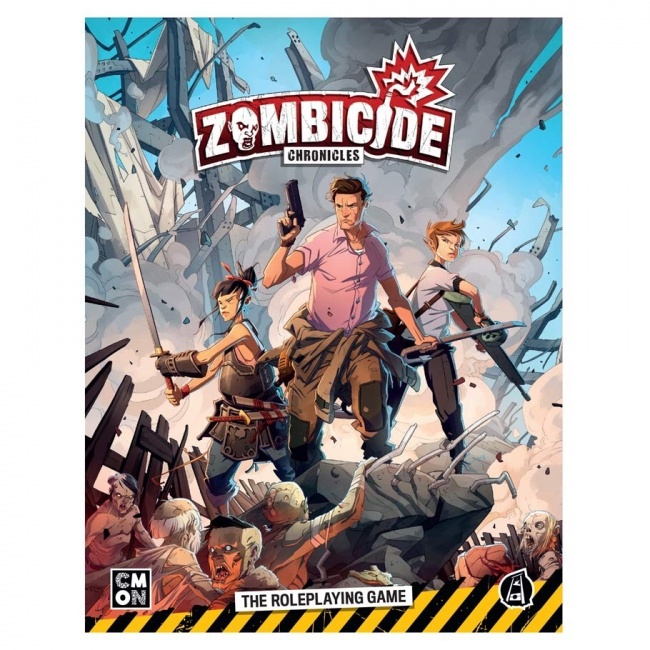 Asmodee will release
Zombicide Chronicles - The Roleplaying Game
, a standalone roleplaying game by CMON and Guillotine Games, into retail on September 24.
In Zombicide: Chronicles – The Roleplaying Game, players assume the roles of zombie apocalypse survivors as they learn to work together to stay alive. Players can create their own Survivor characters from scratch or use a pre-generated one to explore the rich setting of the Zombicide: Chronicles world. This book offers main rules and Mission types for players to use to play through RPG adventures, and game play can be enhanced through use of miniatures from the Zombicide board games. It also contains interesting NPCs for players to interact with and a metropolis with 10 areas to explore.
This game supports two or more players and is suggested for players ages 14 and up. It will retail for $39.99.
CMON had previously announced another Zombicide RPG back in 2018 from Need Games! (see "The Storytelling Aspect of 'Zombicide' Expands").