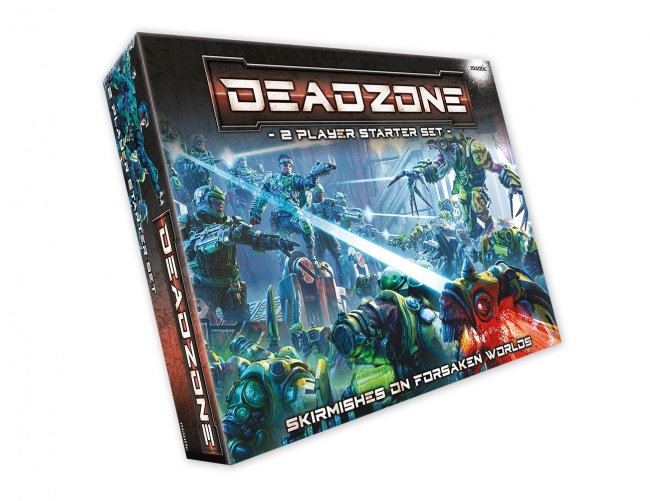 Mantic Games announced
Deadzone 3E Two Player Starter Set
, a new entry-level miniatures set, for release in October 2021.
Deadzone is a two player combat game, designed by Jake Thornton, that burst onto the scene in 2013, collecting $1.2 million in a Kickstarter campaign (see "'Deadzone' Joins Million Dollar Club"). Since then, Mantic released a 2E for the game in 2016 (see "'Deadzone' Skirmish Game"), but around 2019, releases for this game line seemed to slow down into and through the COVID-19 pandemic. Now, they are releasing a new Deadzone 3E Two Player Starter Set which features streamlined rules five years in-the-making.
Deadzone 3E incorporates the changes and improvements made in the previous Outbreak and Escalation supplements as well as other upgrades. The rules set has been split into two books: a core rulebook and a Force List book. The core rulebook contains all the rules to start playing and the Force List book has information on the individual profiles and stats for each faction as well as details on how to build a Strike Team.
Deadzone 3E Two Player Starter Set comes with both softcover rulebooks, a starter leaflet, 10 GCPS Troopers, a GCPS Hero, 10 Veer-Myn Nightcrawlers, 2 Veer-Myn Nightmares, a Veer-Myn Hero, 12 bags of Battlezones scenery, a paper gaming mat, a counter sheet, 8 Command dice, and 8 D8 dice. It will retail for $125.00.
Click on Gallery below for full-size images!