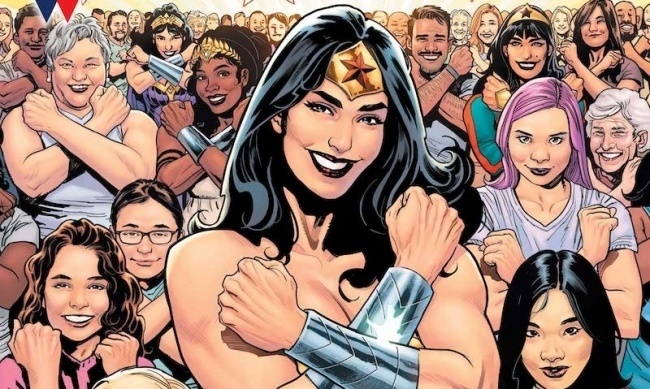 San Diego Comic Comvention announced that Wonder Woman will be inducted into the Comic-Con Museum Hall of Fame on October 21. The character follows Pac-Man, inducted into the Hall of Fame last year, and Batman, inducted at a ceremony at the site of the new museum in conjunction with San Diego Comic-Con in 2019 (see "
Comic-Con 2019 Recap
").
The virtual ceremony will take place on the Comic-Con Museum's YouTube channel. During the ceremony, DC and the Museum with honor Wonder Woman with a toast to the talent and comic creators that contributed to Diana of Themyscira's legacy. This celebration is all part of Wonder Woman's 80th anniversary of her first appearance in 1941.
Wonder Woman's first appearance in All-Star Comics #8 was meant as a back-up story to gauge her appeal with audiences. Female super heroes were a rarity in the 40s, but the Amazonian princess turned out to be a favorite amongst readers. In the 1970's, Linda Carter's portrayal of Wonder Woman paved the way for the character's popularity as a TV and movie icon. Decades later, director Patty Jenkins and actress Gal Gadot teamed up to make the 2017 Wonder Woman movie the largest grossing action film for a female director at time of release (see "'Wonder Woman' Gets Hollywood's Summer Back on Track"). This cemented Wonder Woman as both a legendary character and a box office superstar.
DC also mentioned a number of Wonder Woman releases coming in the near future, such as Wonder Woman 80th Anniversary 100-Page Super Spectacular, Nubia and the Amazons, and more (see "80th Anniversary Slate").