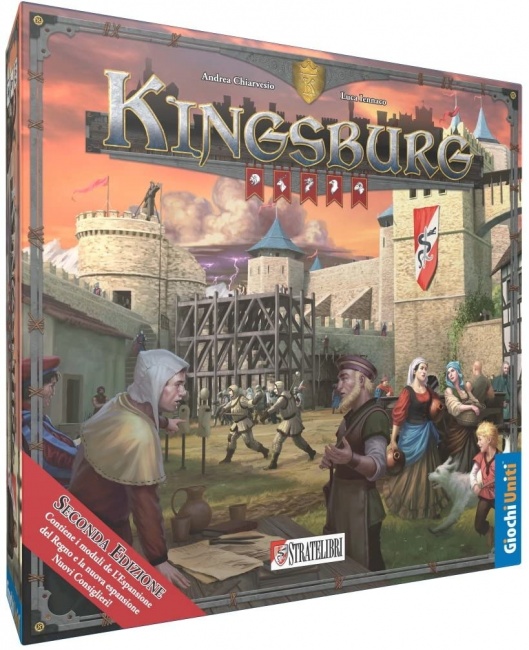 Asmodee USA will release the definitive edition of classic
Kingsburg
, by Stratelibri, into U.S. retail on November 12.
Another edition of the time-tested, medieval city-building game Kingsburg is heading to U.S. markets under the Giochi Uniti banner. Kingsburg came to the U.S. under Elfinwerks in 2007 (see "Elfinwerks"), and then later, moved on to Fantasy Flight Games when they acquired Stratelibri (see "Fantasy Flight Gets Stratelibri Games"). In 2017, it a new edition was released under the Z-Man brand (see "'Kingsburg' Returns").
This new edition of Kingsburg is a definitive edition that includes all of the expansions as well as an unpublished scenario. The game is for two to five players, ages 10 and up, and plays in 120 minutes. It will retail for $59.99.