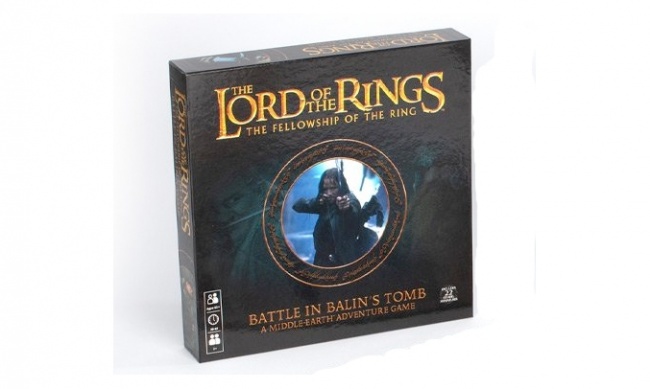 Games Workshop has announced the
Battle in Balin's Tomb
, a new board game inspired by
The Lord of the Rings: The Fellowship of the Ring
film.
Marking the 20th anniversary of the release of the film, this board game allows two or more players to recreate the scene in which the nine heroes of the Fellowship find themselves trapped in Moria, fighting against a horde of goblins and a massive cave troll.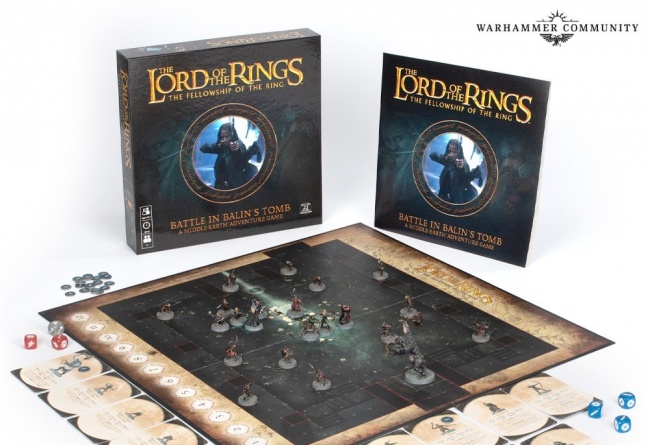 In addition to the board, cards, tokens, and dice needed to play, the game will include a total of 22 miniatures depicting the Fellowship and the monsters they will have to fight against in order to survive. The models are supplied unpainted, and require some assembly. Release date and MSRP have not been announced.
Click Gallery below to see the models of the Fellowship.
Games Workshop also recently announced five Middle-earth Strategy Battle Game miniatures sets (see "Games Workshop Reveals Five 'LotR' Miniatures Sets"). Next month will see a number of boxed sets released for Warhammer 40,000 and Warhammer Age of Sigmar (see "Games Workshop Reveals Six New 'Warhammer 40,000' Boxed Sets" and "Games Workshop Announces Four 'Warhammer Age of Sigmar Battleforces' Sets").