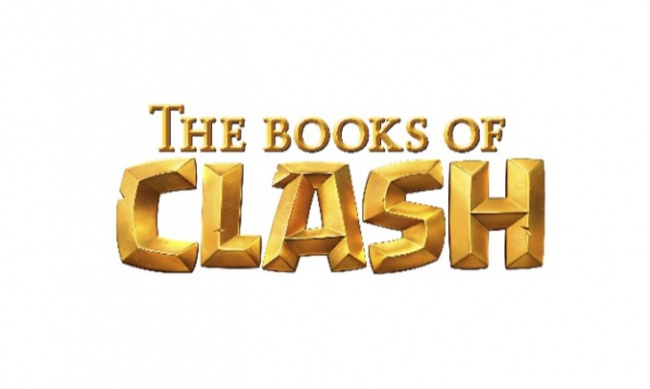 Writer Gene Luen Yang is working on an eight-part series of graphic novels based on Supercell's mobile video game
Clash of Clans.
First Second Books will publish the series,
The Books of Clash: Legendary Legends of Legendarious Achievery,
starting in the Spring 2023 season. The artists for the series are Les McClaine, Alison Acton, and Karina Edwards.
As First Second Editorial Director Mark Siegel explained in his newsletter, he and Yang played Clash of Clans with their children, and that got them started thinking about creating graphic novels set in the world of the game.
First Second has not released any other details about the series, but Yang mentioned it in his panel at WonderCon, which was covered by The Beat. He told the audience that he was taking his inspiration from Carl Barks, who breathed life into Disney's two-dimensional characters. "With video games, at least like the mobile platform that Clash is on, the characters have to be two dimensional," he said in the panel. "But I want to bring it back to comics, the three dimensional. One of the challenges that we talked about for months was how it clashes with the look. All the troops of the same class look the same. All the archers are the same. All the barbarians are the same. So how do you tell a story where you care about the characters in a world like that? So, we came up with a solution. I hope people like it."
Yang is currently writing The Monkey Prince for DC (see "DC Announces New 'Monkey Prince' Series"), and Marvel recently announced that he will be the writer of Shang-Chi and the Ten Rings (see "Marvel to Launch New 'Shang-Chi' Series"). Disney+ is adapting his award-winning original graphic novel American Born Chinese into a series (see "'American Born Chinese' Starts Production").