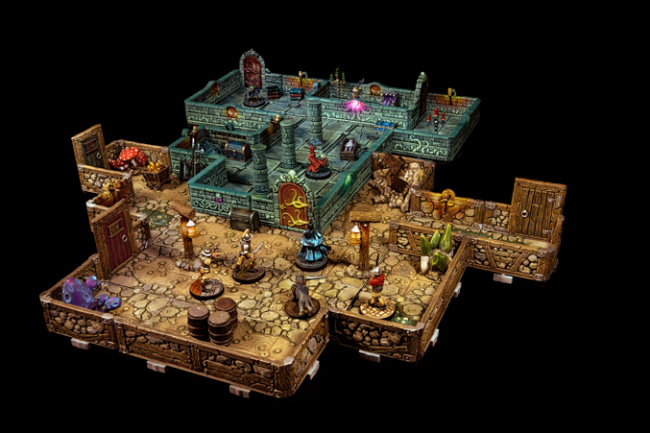 Archon Studio revealed new
Pathfinder Terrain
, terrain for use with
Pathfinder RPG
, which is currently on preorder and set to start shipping May 10, 2022.
This is a new product line of plastic unpainted miniatures and environments. The first release features places from the mega-dungeon setting of Abomination Vaults Adventure Path (see "'Abomination Vaults Adventure Path'"). These terrain pieces will be Archon's first retail release of half-height walls. The walls in this set will be backward compatible with the classic full-height walled sets of previous fantasy sets (see "'Fantasy Starter Set'"). Miniatures sets will require assembly.
The Pathfinder Terrain: Abomination Vaults Half-height Walls will retail for $69.
Click on Gallery below for full-size images!