Abrams ComicArts has a wide-ranging lineup of graphic novels in its Fall 2022 catalog, including three that were previously announced: Fantastic Four: Full Circle, by Alex Ross (see "Abrams ComicArts Launching Marvel Graphic Novel Line"); Phenomena, by Brian Michael Bendis (see "Bendis Signs Three-Book Deal with Abrams"); and The Night Eaters, by Monstress co-creators Marjorie Liu and Sana Takeda (see "Abrams Nabs New Trilogy by 'Monstress' Team"). Here's a look at the other graphic novels that Abrams has on deck.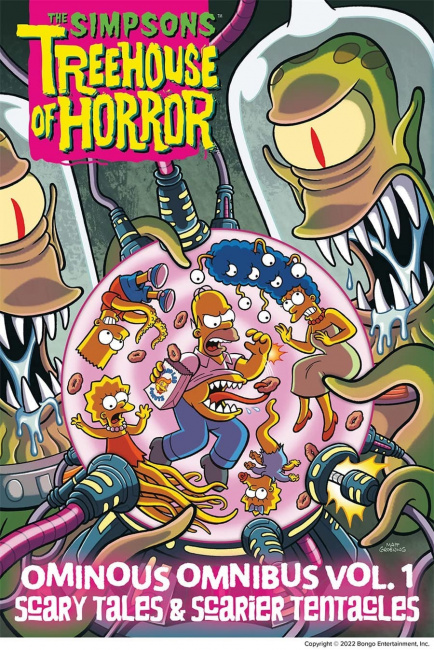 The Simpsons Treehouse of Horror Omnibus Omnibus,
Vol. 1, by Matt Groening: The Simpsons
Treehouse of Horror
comics have been coming out since 1995, and now Abrams is collecting them for the first time in a hardcover omnibus format. The 416-page, 8.5" x 12" omnibus comes in a die-cut, glow-in-the-dark slipcase and includes work by Sergio Aragones, Kyle Baker, Jeffrey Brown, Mark Hamill, Gail Simone, Jill Thompson, and Bernie Wrightson, among others. The book will be released in August with an MSRP of $39.99.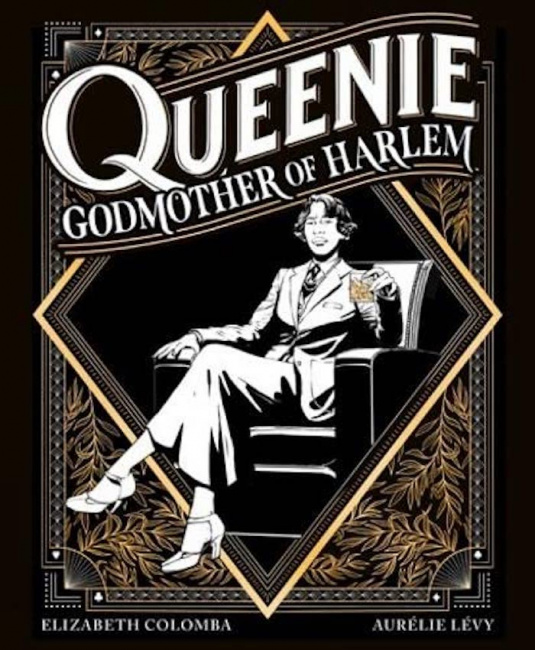 Queenie: Godmother of Harlem,
by Aurelie Levy and Elizabeth Colomba: Stephanie Saint-Clair was born on a plantation in Mozambique, moved to New York in 1912, and by the 1930s was the head of the Harlem mafia and a protector of the Black community. Queenie tells the true story of this remarkable woman, a racketeer and bootlegger who shared her wealth generously with her community but had to fight bitterly to keep her organization and her life. The black and white, 160-page jacketed hardcover, published under Abrams' Megascope imprint, is slated for release in January 2023 with an MSRP of $24.99.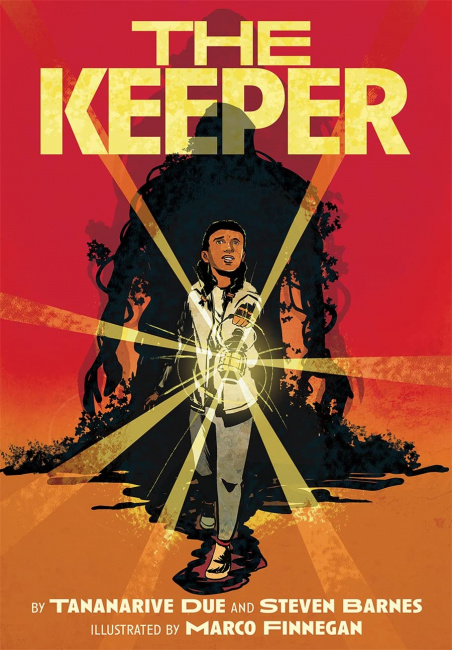 The Keeper,
by writers Tananarive Due and Steven Barnes and artist Marco Finnegan: Another Megascope title, The Keeper is a gothic horror story about a girl who is protected by a dark spirit that can only sustain its life by stealing that of others. The 176-page, full-color jacketed hardcover will be published in September 2022 with an MSRP of $24.99.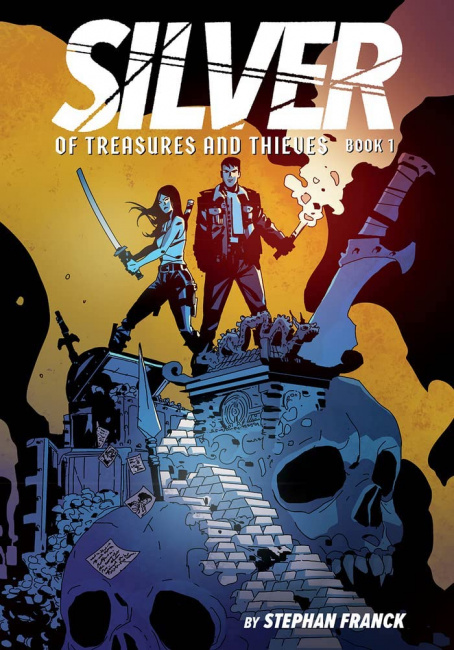 Silver,
by Stephan Franck: When a caper goes wrong, grifter James Finnegan loses all his gang's loot. Desperate to recoup his loss, he and his ragtag band of thieves and con men set off in search of an ancient treasure, the Silver Dragon, which is hidden inside a castle and guarded by vampires. The story was originally published as four volumes under Franck's Dark Planet independent comics imprint and was nominated for a Russ Manning Award in 2014. Franck is an animator, writer, and director and was the supervising animator for
The Iron Giant
and Marvel Studios'
What If…? Silver
is a 224-page, black and white hardcover and will go on sale in October with an MSRP of $24.99.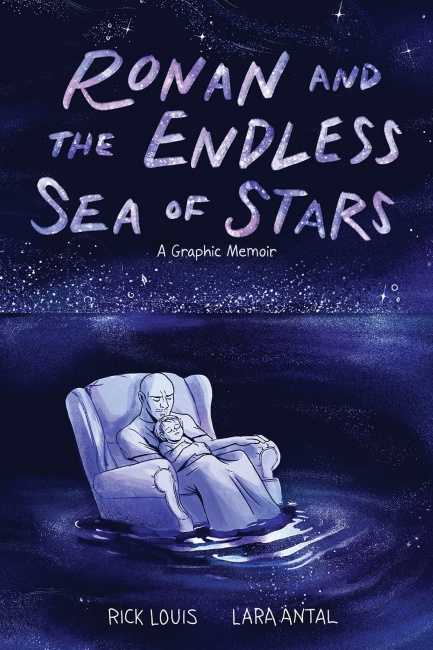 Ronan and the Endless Sea of Stars,
by writer Rick Louis and artist Lara Antal: This graphic memoir recounts Louis's experiences as he and his wife Emily cared for their son Ronan, who was diagnosed as an infant with Tay-Sachs, an incurable neurological disease, and their struggle with loving a child they knew they were going to lose. Antal's imaginative art shows the place Ronan occupied in their lives, starting before his birth and continuing after his death. The story has a similar feel to another memoir of the loss of a child, Tom Heart's Rosalie Lightning. The 160-page jacketed hardcover has two-color illustrations and will be released in November with an MSRP of $24.99.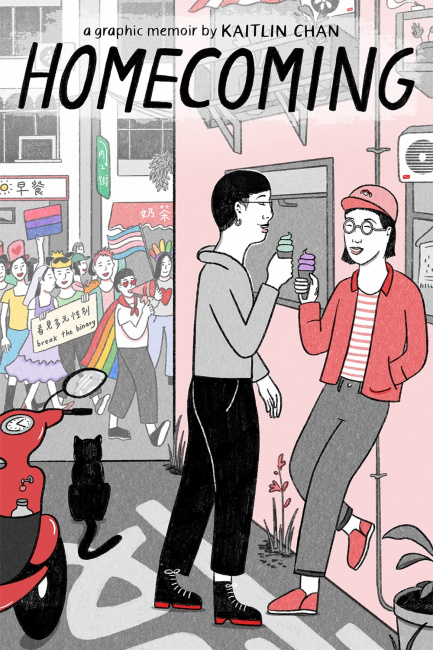 Homecoming,
by Kaitlin Chan: Chan left her job as a curator in Hong Kong in 2019 to spend a year on an artist fellowship in the more queer-friendly city of Taipei. This book, which is part of Abrams' LGBTQ+ Surely Books imprint, is a memoir of Chan's coming to terms with her own queerness but also weaves together eight other stories of the people she met there. The 256-page jacketed hardcover, with two-color illustrations, is scheduled for publication in January 2023 with an MSRP of $24.99.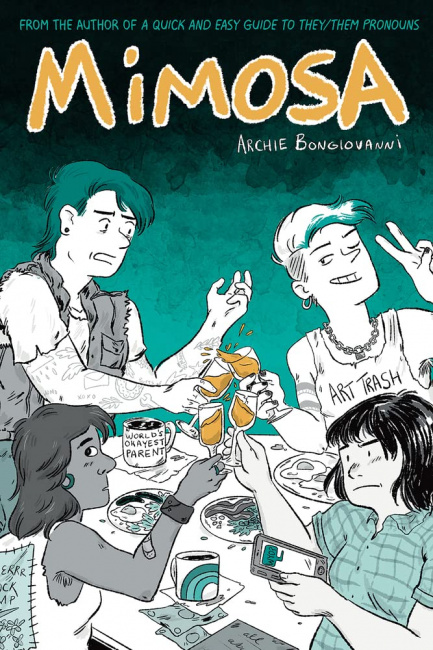 Mimosa,
by Archie Bongiovanni: Another Surely Books title,
Mimosa
follows the lives and misadventures of four thirtysomething friends whose regular brunches together give them a way to support each other through the rocky patches in their lives. Bongiovanni is the co-creator of
A Quick and Easy Guide to They/Them Pronouns
and the author of
History Comics: Stonewall.
Mimiosa will be published as a jacketed hardcover with two-color illustrations in February 2023 with an MSRP of $24.99.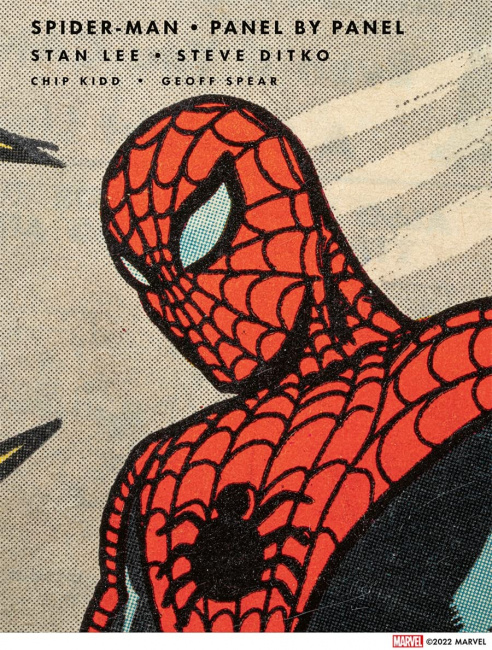 Two other ComicArts titles are not graphic novels but relate to the history of the medium:
Spider-Man: Panel by Panel,
a reproduction and exploration of
Amazing Fantasy
#15 and
Amazing Spider-Man
#1, similar in format to
Fantastic Four No. 1: Panel by Panel,
and
Marvel Classic Black Light Collectible Poster Portfolio,
Vol. 2 (see "
Abrams ComicArts Goes Deep into Marvel History in Fall 2021
").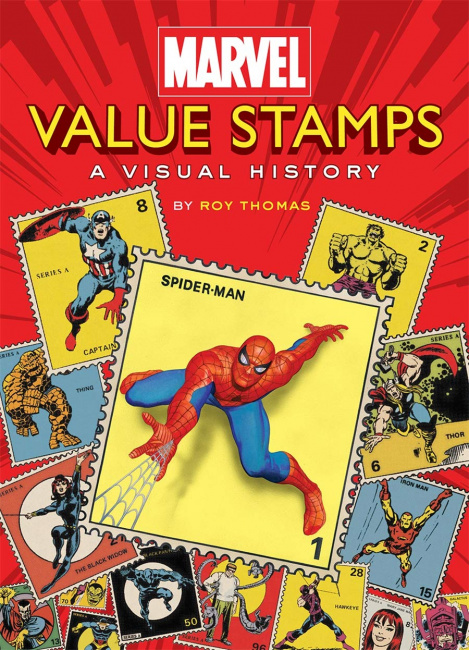 Marvel Value Stamps,
which was slated for 2020, is now due out in August 2022 (see "
Abrams ComicArts 2020 Spring List
"), and Brian Fies'
The Last Mechanical Monster,
originally scheduled for January (see "
Abrams ComicArts Fall 2021
"), is now scheduled for October 2022. Abrams will also issue paperback editions of three recent graphic novels:
Hardears,
by Nigel Lynch and Matthew Clarke,
Black Star,
by Eric Glover and Arielle Jovellanos, and the Eisner-nominated
Save It for Later,
by Nate Powell (see "
Abrams Unveils Spring 2021 Slate
").