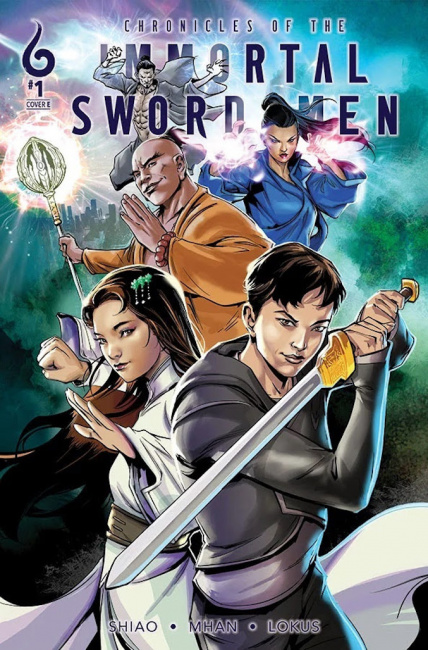 Immortal Studios, which focuses on the Chinese fantasy/martial arts genre wuxia, has hired Bob Harras as its editor-at-large,
Deadline
reports.
Harras was editor-in-chief of both Marvel Comics and DC Comics at different points in his career, and Immortal Studios founder and CEO Peter Shiao cited that experience in a comment to
Deadline
, saying, "As we embark on our mission to awaken heroes everywhere through the Immortal storyverse, and Wuxia is again awakening as fan/youth favorited stories, Bob Harras' unparalleled experience shepherding story worlds for both Marvel and DC, the two most successful companies to have created cinematic universes, is helping us succeed in creating our own lane."
Founded in 2021, Immortal Studios is building up a universe based on the works of wuxia creator Shiao Yi, to which it has exclusive media rights, and has crowdfunded several comics (see "Dynamite Partners with Immortal Studios")
Harras was EiC of Marvel Comics from 1995 to 2000 and became DC Comics' EiC in 2010 after a stint as editor of their collected editions (see "DC Names New EiC"). He was laid off 10 years later in a massive wave of layoffs (see "DC Implosion – Major Staff Cuts"). In his new position, Harras will be working alongside another DC alum, Hank Kanalz, who is Immortal's Head of Publishing (see "Kanalz Takes Two New Posts").