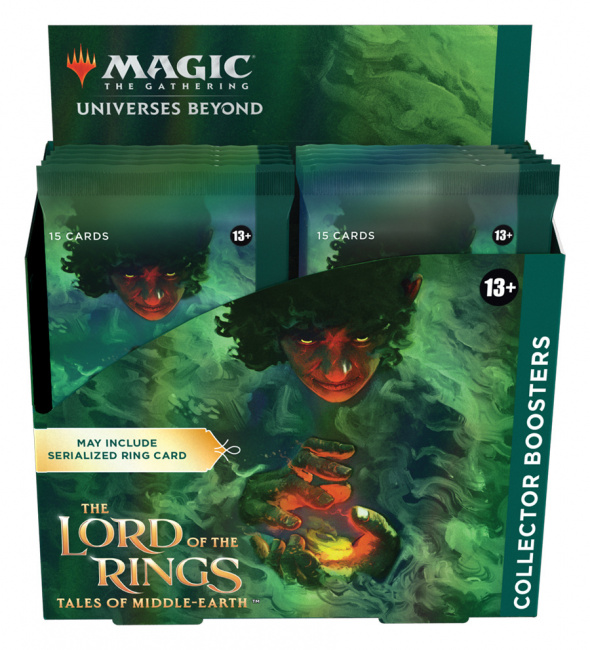 Magic: The Gathering
's winning streak continued with the May 2023 TCGplayer Top 25 Sealed Products chart, which ranks the most active products on the platform by dollar volume and shows the beginning and ending prices of each product.
Magic: The Gathering
has now topped the chart for four out of the five months in 2023 (see "
TCGplayer Top 25 Sealed TCG Products Index
").
The Lord of the Rings: Tales of Middle-earth - Collector Booster Boxes
were #1 (coming as no surprise to anyone who follows TCG sealed sales), and the preorder numbers for this set are likely absolutely massive.
Magic: The Gathering seems pretty unstoppable at this moment in time, as most of its newer products for 2023 seem to have serious traction on this chart (see "May 2023"). Wizards of the Coast isn't the only company winning big in 2023; the Big Three are all doing great going into June. Additionally, Ravensburger's Disney Lorcana TCG is off to a great start with preorders and Bandai's One Piece CG is also going strong. All seems to be well in the TCG marketplace, but a few questions seem to looming in background of this upward market trend.
The main question that comes to mind is: "What happens after all this product hits in the first part of the summer?" As noted, the preorder numbers for The Lord of the Rings: Tales of Middle-earth are significant. This also probably means that the print run for this product line will also be significant and that millions of TCG consumer dollars will likely be spent on this one release. There are also Secret Lair drop sets coming out alongside this release (see "'More Adventures in Middle-earth'") as well as a second release of the set planned for the holiday season (see "'LotR' Holiday Release Product Deets Revealed").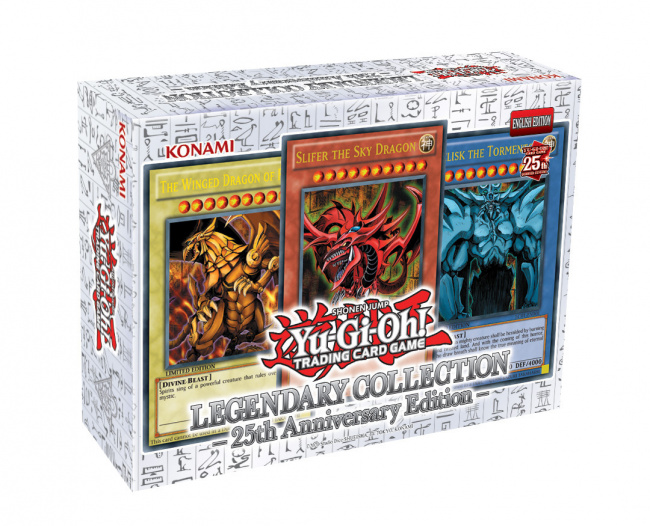 Aside from
Magic,
there are also other huge releases happening in June, which include
Pokemon TCG: Scarlet & Violet - Paldea Evolved
(see "
Next 'Pokemon TCG' Booster Set
") and an all-foil
Yu-Gi-Oh! TCG
set (see "
'Battles of Legend: Monstrous Revenge'
"). The new
Yu-Gi-Oh! TCG
set will be followed in July by the release of five highly sought-after reprint sets part of their 25th anniversary celebration (see "
'Yu-Gi-Oh! TCG' 2023 Product Release Calendar
"). This doesn't even begin address to any releases by Bandai, Legend Story Studios, and others. Then, as columnist Scott Thorne noted, there are other games with big releases and preorders in June (see "
Rolling for Initiative
").
This all begs the question: "Is consumer disposable income infinite when it comes to TCG purchases or is this all headed for a day of reckoning at some point?" It is true that American consumers are very resilient bunch, as far as their spending habits go, and tough to slow down by any measure. As noted in 2022, high levels of inflation, increased gas prices, and high utilities prices barely made a dent in these spending habits where buying Magic: The Gathering was concerned (see " Record Sales").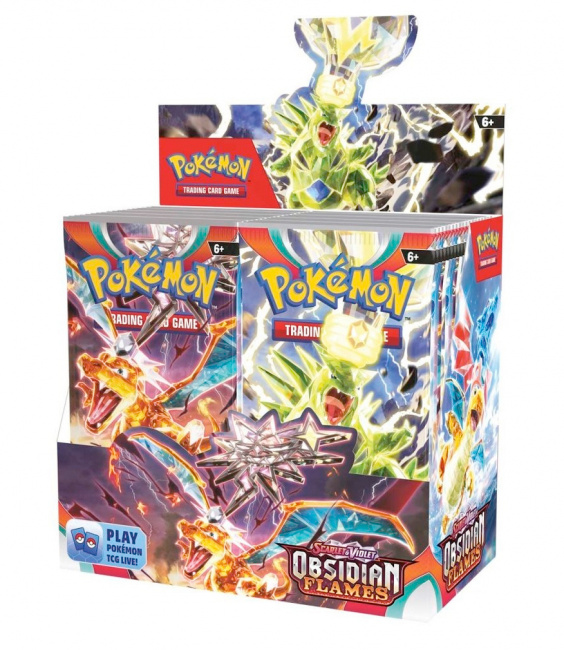 The big resilience test for TCG consumers will likely happen in Q3 2023, after they have spent their money on the June releases and possibly a summer vacation. July starts the quarter off with seven
Yu-Gi-Oh! TCG
releases (see "
'Yu-Gi-Oh! TCG' 2023 Product Release Calendar
"), and then, things could get scary. In August,
Magic: The Gathering
will release its fairly pricey
Commander Masters
set, which features Set Boosters that are already preordering at $369.86 a box.
Scarlet & Violet–Obsidian Flames
is also on the way August 11, 2023 (see "
Calendar
"). Alongside all of that,
Disney Lorcana TCG
arrives on the scene. Not long afterward, in September,
Magic: The Gathering: Wilds of Eldraine
hits the streets (see "
'Magic: The Gathering - Wilds of Eldraine'
"), rounding out this onslaught of TCG product. This, of course, excludes any drop sets or back-to-school releases in the works for Q3. In short, this is a lot of expensive TCG product to absorb in a short amount of time.
Now, a day of reckoning for TCGs may not happen here. The loaded release schedule might turn out to be all rainbows and roses with TCG fans partitioning their hard-earned dollars judiciously across multiple releases from different product lines over the summer months. However, one thing here is clear. This string of product releases will definitely provide a solid stress test for the TCG marketplace, and offer a small glimpse into how big the market actually is.