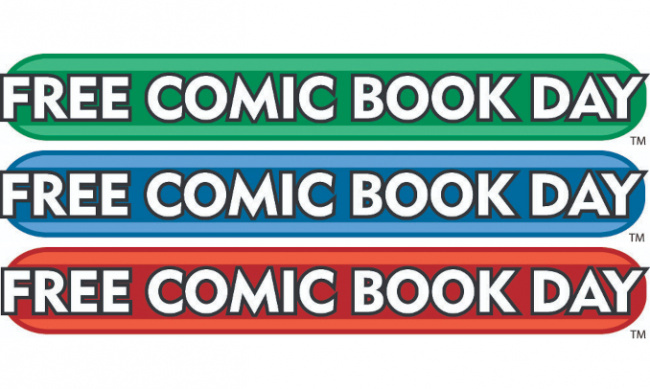 Confessions of a Comic Book Guy is a weekly column by Steve Bennett of Super-Fly Comics and Games in Yellow Springs, Ohio. This week, Bennett higlights the Kids comics featured on Free Comic Book Day 2022
.
Last week was ICv2 Kids' Week (see 'Today's Comics For Kids"), and this week, I was naturally planning to write about Free Comic Book Day 2022. But, as I looked over a list of this year's FCBD titles, I saw this Saturday would have a lot of offerings for teens and younger readers. I don't have the space to cover them all. However, here are a few titles of note: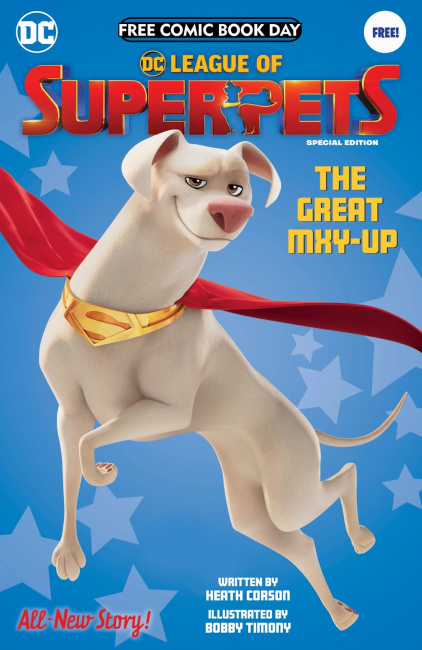 DC League Of Super-Pets Special Edition
#1 from DC (see "
Two More FCBD Titles
"). It features an excerpt from the upcoming original graphic novel
DC League of Super-Pets: The Great Mxy-Up
, which takes place after the end of the Super-Pets movie. DC also has
Galaxy: The Prettiest Star
, featuring an excerpt from the upcoming young adult graphic novel by Jadzia Axelrod and Jess Taylor that's about an alien princess in exile on earth posing as a boy.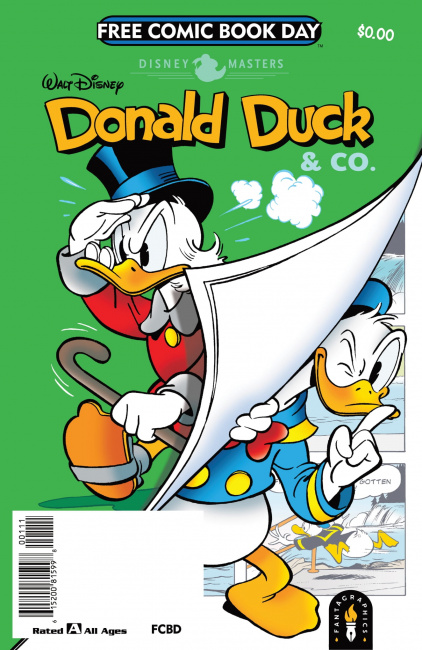 Disney Masters Donald Duck & Co. Special
from Fantagraphics. I've been complaining about a serious lack of Disney titles in North America lately (see "
Missing The Mouse''
), so I'm very pleased to see this collection of all-ages stories featuring classic Disney characters. They include Uncle Scrooge, Donald Duck, Super Goof and Cousin Fethry, though Mickey Mouse himself appears to be missing in action.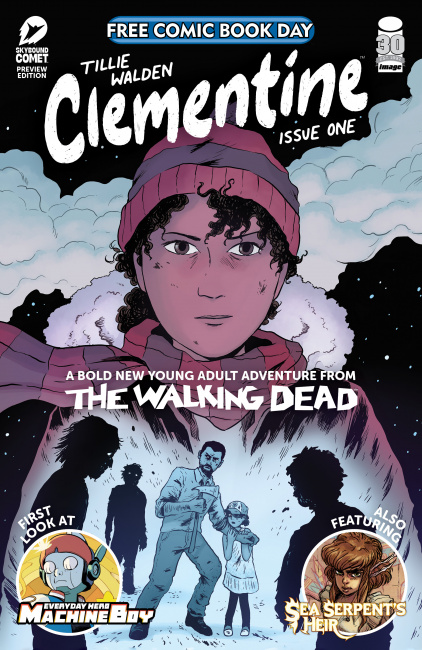 Clementine #1
from Image Comics/Skybound. Here's a confession for you; I've never gotten into
The Walking Dead
in any media. While we're long past the peak popularity of both
TWD
and young adult dystopian novel series, I can still see how this will still appeal to teens. The title features an excerpt from
Clementine Book One,
the first new Young Adult graphic novel from the Skybound Comet line, an imprint aimed at Young Adults, Ages 12 and up, and Middle-Grade audiences aged 8-12. From seeing the preview pages posted online, I'd be willing to give this one a try myself.
Clementine #1 also features previews of two other upcoming graphic novels. Sea Serpent's Heir by Mairghread Scott and Pablo Tunica, is about Aella, a teen who learns she's "the reincarnation of an ancient sea serpent that's destined to destroy the world". Everyday Hero Machine Boy (see "Preview: 'Everyday Hero Machine Boy' OGN") by Irma Kniivila and Tri Vuong; as a boy robot enthusiast whose interest in them goes all the way back to Osamu Tezuka's Astro Boy, I have to admit this is the one that holds the bulk of my interest. It's rated Teen or Teen+.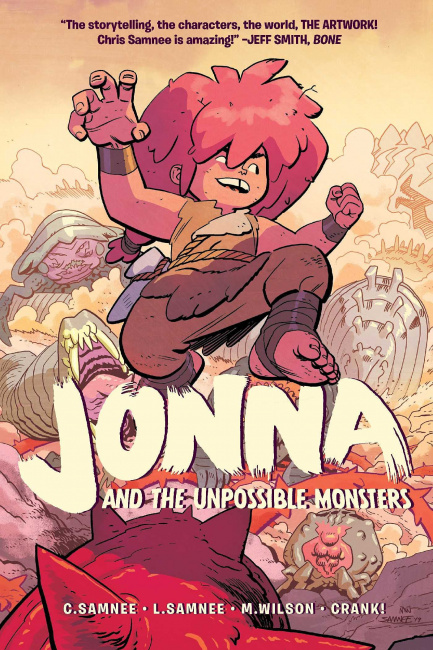 Jonna and the Unpossible Monsters f
rom Oni Press (see "
'Jonna and the Unpossible Monsters'
"). Last week, I singled out this all-ages title drawn by Samnee and written by Chris and Laura Samnee is both one of my personal favorites and the one I would recommend to younger readers without hesitation. The only thing I didn't mention then was it had a Free Comic Book Day edition reprinting the first issue. So, if you haven't given it a try, here's the perfect opportunity to do so.
There's also Max Meow: Cat on the Street Comic Spectacular, Neverlanders (a take on Peter Pan written by Tom Taylor!), Enemies, Realm of the Blue Mist (The Rema Chronicles), Dav Pilkey's Dog Man & Friends Super Comic Teaser, Sonic The Hedgehog, and Pokemon Journeys/ Pokemon Adventures. And finally, as someone who truly loves a sky-high premise, I definitely want to read Fuzzy Baseball Triple Play, a comic about a baseball team of anthropomorphic animals playing competing teams of robots and ninjas.
And making this weekend even more special, as I said back in March ("And The Oscar Goes To"), May 6, 2022 is the date when they begin streaming episodes of Season 13 of Mystery Science Theater 3000 on their new platform, the Gizmoplex.
The opinions expressed in this column are solely those of the writer, and do not necessarily reflect the views of the editorial staff of ICv2.com.