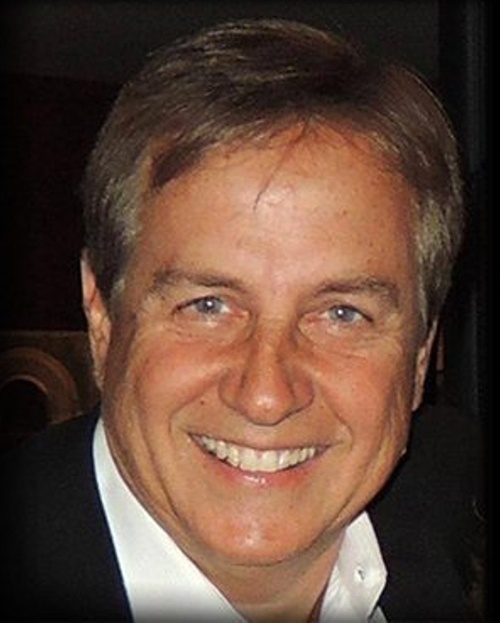 We sat down with IDW Publishing President and COO Greg Goldstein at San Diego Comic-Con to talk about the market and what's going on at IDW. In Part 1 of this two-part interview, we talk about the down market in comic stores and what's happening in bookstores, the mass channel, and game stores. In Part 2, we talked about what IDW's doing with its key licenses Hasbro and Star Wars, the status of its move to an exchange listing, and the company's key releases in comics and games for the rest of 2017.
We'd like to start by getting your overview of the market. Let's start with comic stores -- what do you see going on there from IDW's perspective?
Greg Goldstein
: I think we're seeing the same thing that our peers are seeing, which is that the direct market appears to be soft, and certainly is off, for us, a bit from last year. I heard somebody say recently that there's too much good product. I vehemently disagree with that, but there's a lot of product out there.
The Diamond
Previews
catalog is getting bigger, and the reality is there's a lot to choose from. There's not really a filtering process that's provided by the distribution method that those comics stores use. They have to make the choices themselves.
There's a lot out there. I'm hearing it from some of the other companies that we work with, that things could be a little bit better in the direct market.
How much of that is caused by softness at Marvel?
I don't know. We're really focused on our results. I don't necessarily get too much in the weeds on whether one company is down versus another, as much as we're interested in where we are in the overall picture.
It's just when the leader is not doing as well, it reduces store visits, and that can have a downstream effect.
Absolutely, and I believe I've been quoted publicly, but if not, then you say it. I say, "I wish Marvel and DC could get into a room and do a big 12‑issue crossover event, and we'd all benefit."
The reality is, you're absolutely right. When the leaders are doing interesting things, there are more bodies in the stores.
How about the book market?
This is the year that we made the transition to Random House (see "
IDW Moves Book Distribution to Penguin Random House
"). A lot of our conversations internally are no longer apples to apples, because we're trying to figure out what differences we should be seeing from that transition.
We made it in April. It's now July. We've had about three months of shipping new product and seeing backlist go through the new distributor. I would say overall that gross sales are good, but year over year comparisons are sometimes tough, because the product lineup shifts so much from year to year.
The other oddity in our results is (we understand this is common) is that we're getting a lot of books back. Books are coming back, and books are being reordered. Sometimes they're not the same books, of course, but switching distributors becomes an opportunity for the other accounts to start cleaning house. We're seeing that.
We're watching our numbers carefully, but everybody feels like it's a little early to figure out where we are. Certainly, it looks very promising.
One of the things we wanted to ask about was what happened to March in the first quarter, because our president tweeted out some references to John Lewis. It seemed like sales just went crazy. Were you out of some volumes for a while?
There is always an oddity where we're printing at velocity, velocity goes up, we print to match velocity, but an unexpected order comes in from a school or something on a book like
March
.
If we're out, I will say on
March
, specifically, it was a very short time. We've been good, and we're still stocked, stock-leveling constantly on that title. Obviously, it's one of our best‑selling books.
The book's going to be a perennial. It's clearly one of the most important graphic novels of all time, and I say that without hyperbole. I do.
In the mass market, you've been doing the Fun Packs (see "
IDW Gets 'Star Wars'
"). What's been going on there?
We've taken a little bit of a pause in the
Fun Packs
. It's been hard to find consistency. Some that we thought would have done really well did just OK. Others that we anticipated a medium demand ended up doing better.
We just had a conversation yesterday, evaluating and figuring out, "How many of those do we want to do a year? What's the right number? What's a good stock fill for the retailer?" because we would like to keep them on the shelves so that we'll sell out of the [
My Little
]
Pony
and then maybe we'll take
Star Wars
, and we'll sell out of
Star Wars
, and we'll take
Transformers
, something like that.
But we're definitely going to have fewer releases this year than we did last year.
In the game space, what do you see in that market?
Board games continue to do really well. There's a lot of interest not only in the hobby but also at mass in the types of games that we're creating. You've seen the success with
Machi Koro
on a competitive level, games like
Catan
and other games that we're not publishing are driving some real business. It feels like a great opportunity. We want to continue to be in both the licensed space and in the unique created IP space.
It seems like you've definitely taken a step up in terms of licensing for games this year. We were going through some of our recent articles, "Dragon Ball Z (see "
IDW To Produce 'Dragon Ball Z' Games
"
), "Legend of Korra" (see "
'The Legend of Korra' Continues in New Board Game
"
). Those are pretty big licenses.
They are, there's no question, and anticipation for both of those is pretty high. Probably the number one thing we're asked about right now are the Atari games (see "
IDW Games Powers Up with Atari
").
We've got
Centipedes
, our launch game, and that's going to be in the Fall. Everybody's been talking about it and asking about it. We're super excited about that. Those other titles are likely to be very meaningful.
Then where we have IP that's created specifically for games like
Seikatsu
,
Escape from 100 Million BC
, those appear to be meaningful in our portfolio, too.
When IDW started games, it started out in alliance with Pandasaurus Games (see "
IDW Games
"). That's over now?
It's not over in terms of the games that we've already done with Panda, but Panda, in the future, is going to go off on its own.
Click here
to go to Part 2