Treats abound in the latest geek TV news.
The first woman Doctor Who has a companion -- three companions, in fact. BBC announced via Twitter that Bradley Walsh (Law & Order: UK), will play Graham; Tosin Cole (Hollyoaks, Star Wars: The Force Awakens) will play Ryan, who appeared in an episode of Season 11; and Mandip Gill (Doctors, Hollyoak), will play Yasmin, another carry-over from Season 11. Sharon D. Clarke (Holby City) will also have a recurring role. Jodie Whittaker will play the main role in the 10-episode thirteen season, which will air on BBC America in 2018 (see "Thirteenth Doctor Who Announced").
Tove Jansson's much beloved Moomins will star in a new animated series, Moominvalley, in 2019. License Global announced the new cartoon, which doesn't yet have a U.S. distributor, but Moomin has massive global reach. Drawn & Quarterly has the U.S. book license (see "Walt Disney, '70s Era Relationships, and Road Trips"), and the brand's social media channels reach upwards of 20 million people monthly.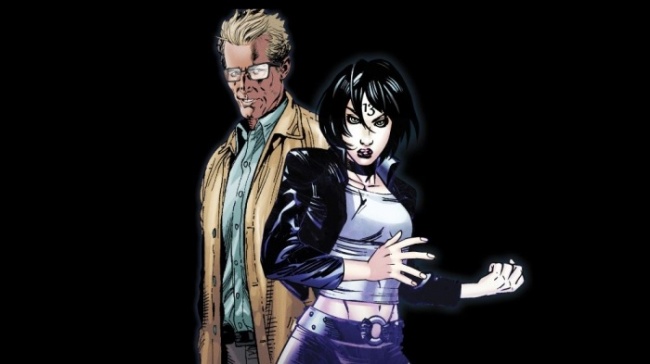 The CW has another DC Comics property in development.
Project 13
focuses on Traci Thirteen and her father Dr. Terrence Thirteen, a pair of minor recurring characters in the DC Comics universe.
Variety
reports that Elizabeth Banks (
Power Rangers, Pitch Perfect
) is an executive producer on the one-hour drama. Daegan Fryklind (
Bitten
) is writing the series and also executive producing along with Max Handelman. CW already airs a number of series based on DC properties, including
Arrow
,
Flash
, and
Supergirl
. The latest,
Black Lightning
, will debut in 2018 (see "
'Runaways' Teaser, Kirkman's Tv Worlds Collide, 'Black Lightning' Villain Cast
").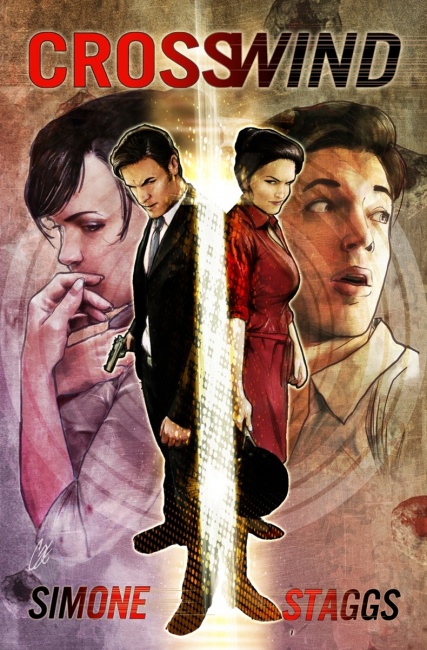 Gail Simone's
Crosswind
has been picked up by One Entertainment for development as a television series. Simone, who will serve as executive producer, announced the option on
Facebook
. Cat Staggs, the artist on the series from Image Comics, will be a consulting producer.
Crosswind
, which finds a ruthless Chicago hitman swapping bodies with a downtrodden Seattle housewife, should satisfy fans of odd couples and gangster movies.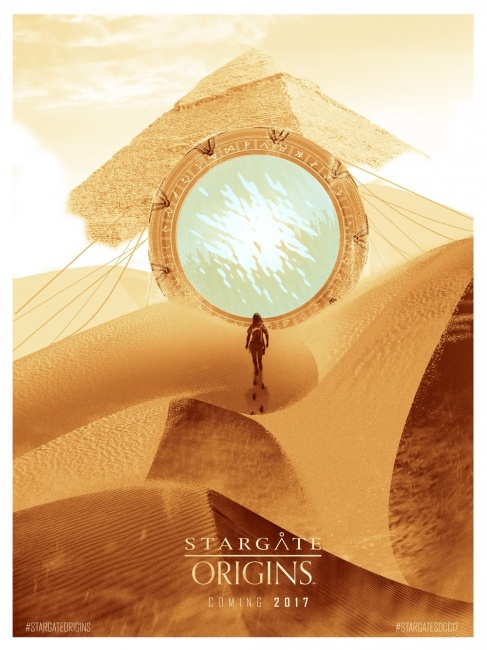 Deadline
reports that MGM's
Stargate Origins
has cast Ellie Gall (A Midsummer's Nightmare) as the lead character of Catherine Langford. The series, which is a prequel to the original Stargate movie and television franchise. Connor Trinneer (
Stargate Atlantis, Star Trek Enterprise
) will play Catherine's father and discoverer of the Stargate, Professor Langford. The 10-episode series will air exclusively on MGM's digital platform, Stargate Command (see "
'Stargate,' 'One Piece,' 'Runaways,' 'Stretch Armstrong,' 'Happy'
").
Apple's foray into original digital content will include Bryan Fuller's reboot of Amazing Stories (via Entertainment Weekly). The series was initially in development for NBC. Stephen Spielberg produced the original award-winning series, which aired for two seasons starting in 1985.