Lots of developments in geek TV over the past few days, which we round up here.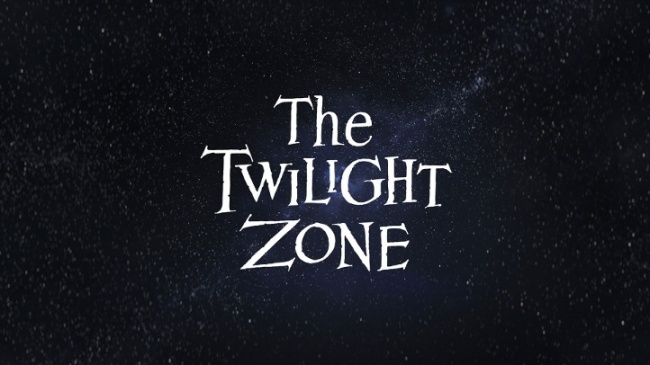 CBS All Access has released trailers for two episodes of Jordan Peele's reboot of
The Twilight Zone:
Adam Scott in "Nightmare at 30,000 Feet," and Kumail Nanjiani and Tracy Morgan in 'The Comedian." Those are only two of the high profile actors cast in the anthology series (see "
Yuen in 'The Twilight Zone'
"). The first two episodes will be dropped on the over-the-top channel on April 1.
Apple announced details of its new TV plans on Monday, including at least one geek show we haven't previously reported, For All Mankind, a space drama from Battlestar Galactica showrunner Ron Moore, according to Variety. Amazing Stories, at one point a Bryan Fuller project (see "'Amazing Stories'"), is now set to have Edward Kitsis and Adam Horowitz of Once Upon a Time as showrunners. Apple also plans an adaptation of Foundation with David Goyer and Josh Friedman co-writing, exec producing, and showrunning (see "Apple Orders 'Foundation'").
HBO has put Asunda, based on the comics universe created by Sebastian A. Jones and published by Stranger Comics, in development as a series, according to Deadline. Main character Niobe Ayutami was introduced in the graphic novel Untamed, originally a webcomic. Helllboy and Watchman producer Lloyd Levin acquired movie rights to the webcomic back in 2010 (see "'Watchmen' Producer Snags Webcomic").
Hulu has renewed Marvel's Runaways for a third season. The new season will "deepen our connection to the Marvel Universe," Gossip Girl creators Josh Schwartz and Stephanie Savage, who developed the series, said in a statement accompanying the announcement.
Netflix's Warrior Nun, based on the Antarctic Press series (see "Netflix Orders Two Comic Series"), has signed seven actors: Alba Baptista (Leviano) will star as Ava, Toya Turner (Incredibles 2) will play Shotgun Mary, Tristan Ulloa (Crash Test Aglae) will play Father Vincent, Thekla Reuten (Red Sparrow) will play Jillian Salvius, Kristina Tonteri-Young (The Crocodile's Gift) will play Young Sister Beatrice, Lorena Andrea (Papillon) will play Sister Lilith, and Emilio Sakraya (Cold Feet) will play JC.
Starz has renewed American Gods for a third season, according to EW. Charles (Chic) Eglee (The Shield, Dexter) will be the showrunner for the new season, according to the report. American Gods author Neil Gaiman endorsed the move. "I'm thrilled American Gods has been renewed for a third season, and even more thrilled that I'm getting to work on it with Chic Eglee," he said in a statement.