The latest geek TV update has teasers, casting, and new geek shows.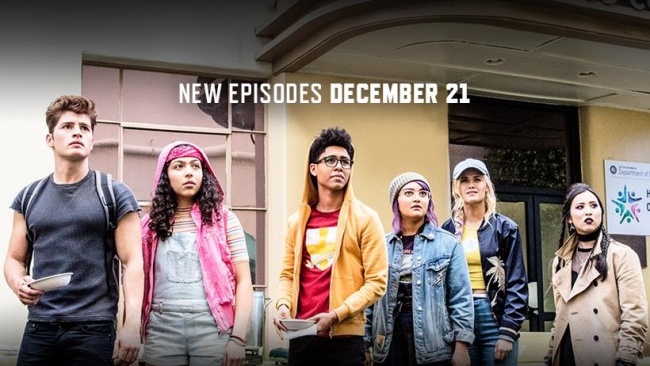 Marvel has dropped the first trailer for the upcoming season of
Marvel's Runaways
, which will return to Hulu on December 21. The second season will find the titular runaways learning more about their powers and abilities and busy fixing the world their evil parents broke. The second season of the show based on Brian K. Vaughan and Adrian Alphona's comic series will have 13 episodes (see "
'Runaways' In, 'Inhumans' Out, Sabrina Cast, 'Animaniacs' Return, 'Got' Most Pirated, It's Godzilla's World on Netflix
").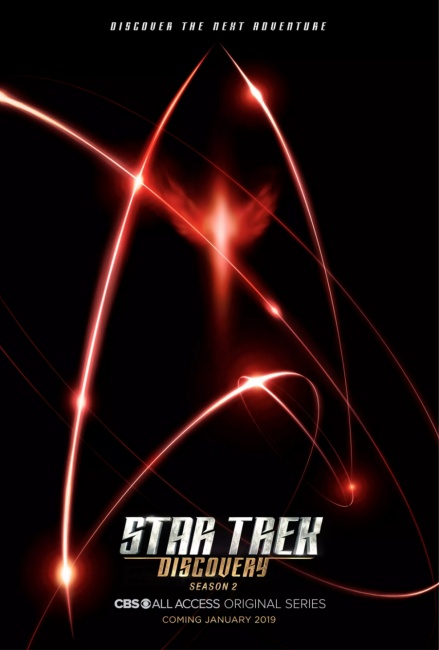 A teaser poster for the second season of
Star Trek: Discovery
was unveiled in advance of New York Comic-Con (via
Entertainment Weekly
). The poster also confirms that the new season will debut in January on CBS All Access. It will concentrate on seven mysterious signals and their connection to Mr. Spock, who will be played by Ethan Peck. Christopher Pike is also making an appearance in season 2, played by Anson Mount (
Inhumans
), and comedian Tig Notaro is on board to bring some levity (see "
Netflix Orders 'V-Wars' With Somerhalder, Rocky & Bullwinkle Fly Again, More 'Jessica Jones,' Tig Notaro Joins 'Discovery,' Warren Ellis Series and Asimov's 'Foundation' Optioned
").
The live action Swamp Thing cast has expanded to include Jennifer Beals (Taken), who will play Sheriff Lucilia Cable. The cast also includes Crystal Reed (Teen Wolf) as Abby Arcane and Maria Sten (Channel Zero) as Liz Tremayne. Derek Mears has been cast to portray the Swamp Thing for the DC Universe series, which is being directed by Underworld helmer Len Wiseman (see "AMC's 'The Walking Dead' Plans, 'Star Wars Resistance' Debut, Shudder Is a 'Lucky Man,' 'Swamp Thing' Cast, Live Action 'Ladybug & Cat Noir'").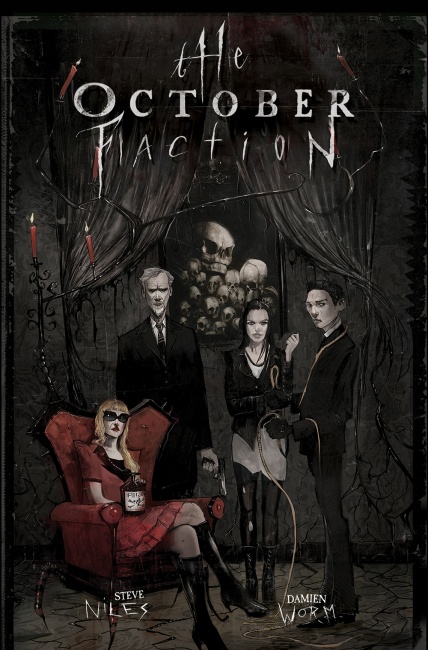 Netflix has ordered two shows based on comic book series.
October Faction
is based on the IDW series by Steve Niles and Damien Worm. It follows monster hunters Fred and Deloris Allen, who move with their teenage children to upstate New York after Fred's father dies. The ten-episode series is produced by High Park Entertainment in association with IDW (see "
IDW Publishing Division Loses $801,000 In Most Recent Quarter
"). Damian Kindler (
Sleepy Hollow, Krypton
) is showrunning and executive producing. Niles is also executive producing.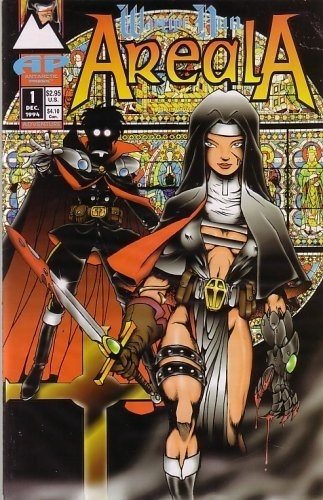 The second Netflix series is based on
Warrior Nun Areala
by Ben Dunn. Antarctic Press published the comic about a 19-year-old woman who wakes up in the morgue with a divine artifact embedded in her back and tasked with fighting demons. Clocking in at ten-episodes,
Warrior Nun
is from writer, showrunner, and executive producer Simon Barry (
Ghost Wars, Continuum
).
Alan Tudyk has been cast as the lead in Syfy's Resident Alien pilot. He will play an alien who crashes to Earth near the tiny town of Patience, Colorado, and assumes the identity of Dr. Harry Vanderspeigle. Sara Tomko (Once Upon a Time) will be playing Asta Twelvetrees, Corey Reynolds (The Closer) is playing Sheriff Mike Thompson, Alice Wetterlund (Silicon Valley) is playing D'Arcy, and Levi Fiehler (Mars) is playing Ben Hawthorne. The pilot is based on the comic by Peter Hogan and Steve Parkhouse and published by Dark Horse (see "New Showrunner For 'Star Trek: Discovery,' 'Lucifer' Finds Salvation, Berlanti's $400 Million Deal, 'American Gods' Casting, 'Legion' Renewed, Syfy Orders 'Resident Alien'"). Tudyk was also recently cast as Mr. Nobody in DC Universe's Doom Patrol (see "'Swamp Thing' Director, Superman for 'The Witcher,' Tudyk Gets Villainous, DC Universe Launch Date, 'Castlevania' Poster, Disney OTT Price Tag").
Screen legend Ann-Margret is joining the second season of Syfy's Happy! She will play Bebe Debarge, a former stage and screen icon, according to Deadline. She joins returning stars Christopher Meloni, Patton Oswalt, Bryce Lorenzo, and Christopher Fitzgerald. The series is based on the comic about a corrupt cop-turned-hitman by Grant Morrison and Darick Robertson (see "'Happy!' Premieres Tonight on Syfy").