There were even more developments in geek TV news at San Diego Comic-Con, and its time to round them up!

CBS All Access released more information on the animated series
Star Trek: Lower Decks,
which is now set to stream on CBS All Access in 2020 (see "
Kids 'Star Trek' Show'
"). The storyline will focus on the support crew on one of Starfleet's least important ships in the year 2380. The new animated series will be 10 episodes, and will have a voice cast including Tawny Newsome as Ensign Mariner, Jack Quaid as Boimler, Noel Wells as Ensign Tendi, and Eugene Cordero as Ensign Rutherford. Dawn Lewis, Jerry O'Connell, Fred Tatasciore, and Gillian Vigman will provide the voices for the Starfleet officers.
Click Gallery below for the Star Trek Lower Decks characters!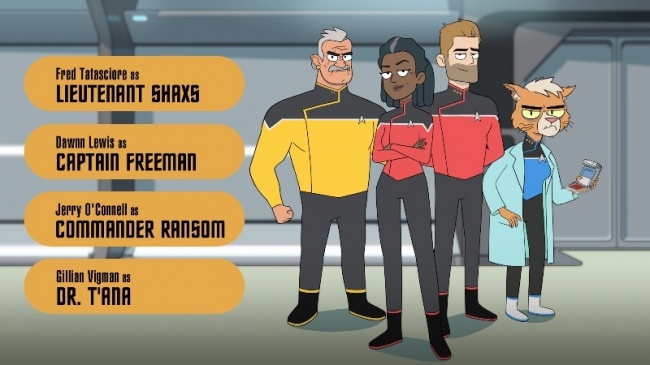 Star Trek: Short Treks
will return to CBS All Access with six new short films. Two animated
Short Treks
were to be aired at the end of
Star Trek: Discovery
S2, but they were pushed back and included in the six new films (see "
More 'Star Trek'
"). The trailer for the next films debuted will feature Ethan Peck as Spock and Rebecca Romijn as Number One reprising their roles from
Star Trek: Discovery
. Three of the shorts will be centered on the U.S.S. Enterprise, and Anson Mount will be returning as Christopher Pike. New
Star Trek: Short Treks
are due out this fall.
Amazon Prime Video released a teaser trailer for the new season of The Expanse (see "'The Expanse' S4 Wraps ). In Season 4, the Ring Gates are now open to new planets, and a gold rush ignites new skirmishes between Earth, Mars, and the Belt. On an unexplored planet, the Rocinante crew find themselves in the middle of a violent dispute between an Earth mining corporation and Belter settlers. Season 4 of The Expanse is set to launch on December 13 on Amazon Prime.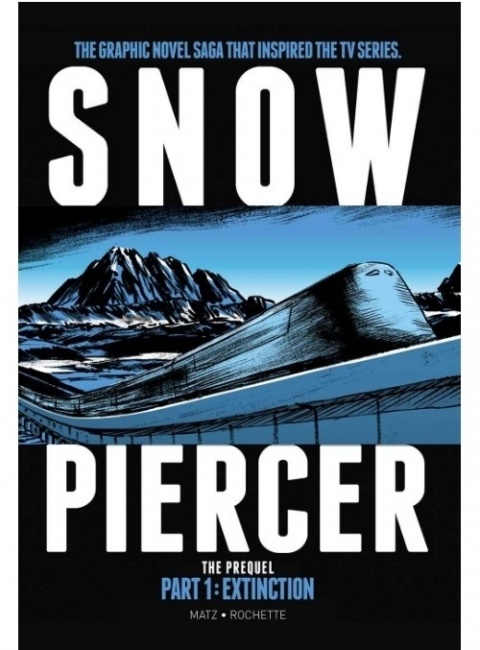 TBS released a new trailer for
Snowpiercer
(see "
'Snowpiercer' Switches Tracks
"). This new series begins more than seven years after the world turned into a frozen wasteland, and focuses around the remaining humans aboard a constantly moving train called the Snowpiercer. Jennifer Connelly and Daveed Diggs are shown in the trailer as characters Melanie Cavill and Andre Layton. This futuristic series begins in Spring 2020 on TBS.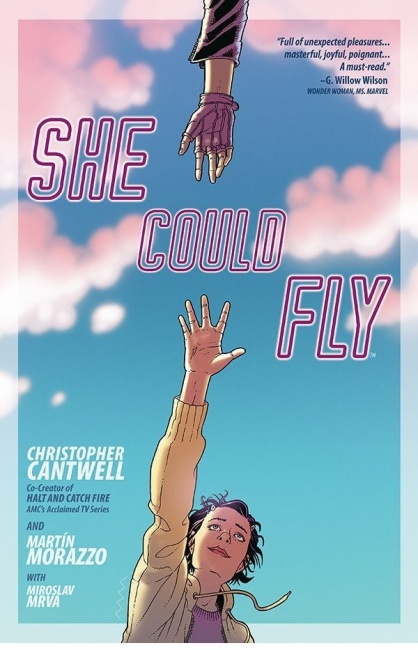 AMC optioned
She Could Fly
for TV series development from Berger Books.
She Could Fly
is a comic series by Christopher Cantwell and Martin Morazzo that tells the story a troubled 15-year old girl who becomes obsessed with an unknown flying woman who appears over the city of Chicago. It is the first property from Berger Books that has been optioned for film or TV.
Finally, AMC dropped its full trailer for the final season of The Preacher (see "'Preacher' Ending"). In the final season, the final prophecies for the universe start to set into place. As all-out nuclear is on the horizon, Jesse, Tulip, and Cassidy venture toward the Most High. The last season is scheduled to premiere August 4 on AMC network.
Trailers for Star Trek: Short Treks, The Expanse, Snowpiercer, Preacher below!