We round up here some recent Yen Press announcements of new manga and light novel licenses for series that are slated to launch in summer and fall 2021, including isekai, yuri, spy series, and a light novel based on a tabletop RPG.Here's a look at the manga: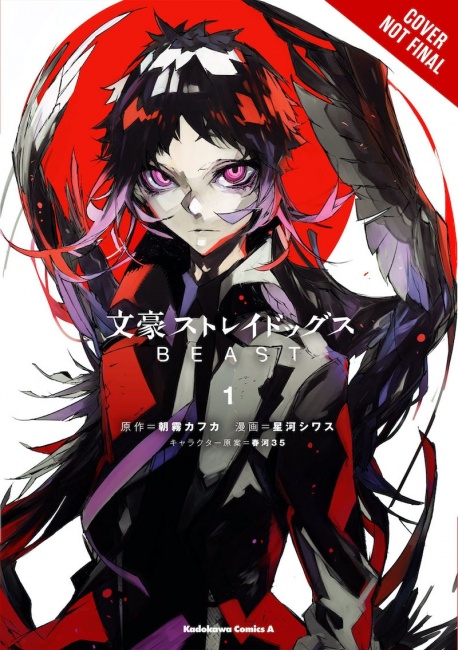 Bungo Stray Dogs Beast
by Kafka Asagiri, Sango Harukawa and Shiwasu Hoshikawa: In Bungo Stray Dogs, Atsushi Nakajima is a member of the Armed Detective Agency, a group of detectives with supernatural powers, and Ryuunosuke Akutagawa is the boss of the Port Mafia. This alternate-world version flips the protagonist and antagonist, with Akutagawa joining the Armed Detective Agency and trying to rescue his sister Gin, from the Port Mafia, and Atsushi on the side of the bad guys. (August, $13.00)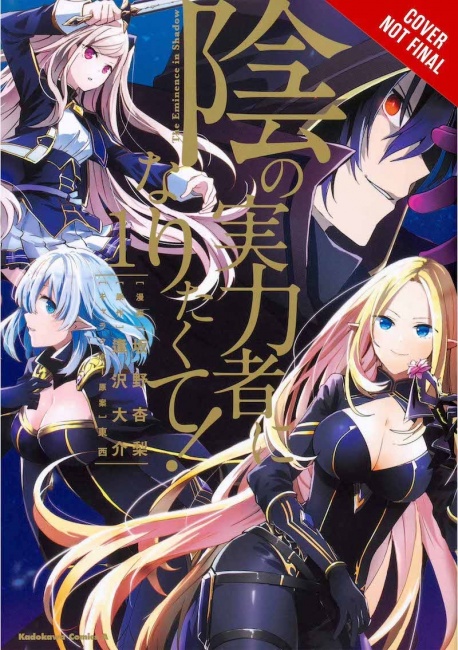 The Eminence in Shadow
by Daisuke Aizawa and Anri Sakano: Cid, the protagonist of this isekai manga, has always dreamed of being a mastermind, someone who controls things from behind the scenes. When he is reincarnated into a world where the schemes and adversearies of his imagination are real, however, he finds that rather than pulling the strings of this universe, he's the one person who doesn't know what's going on. This is an adaptation of Aizawa's light novel series of the same name, which is published by Yen On. (July, $13.00)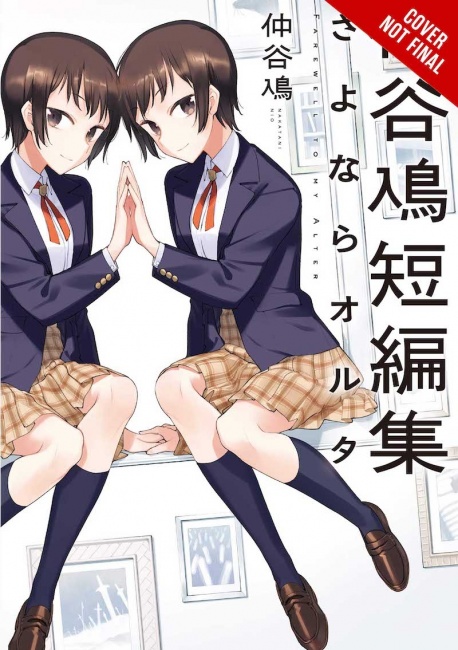 Farewell to My Alter
by Nio Nakatani: This is a collection of short yuri stories and illustrations by Nakatani, whose work includes
Bloom into You,
a yuri series that is published by Seven Seas and was adapted into an anime that currently streams on Hidive. Nakatani also contributed to the yuri anthology Éclair, which was published by Yen. (June, $15.00)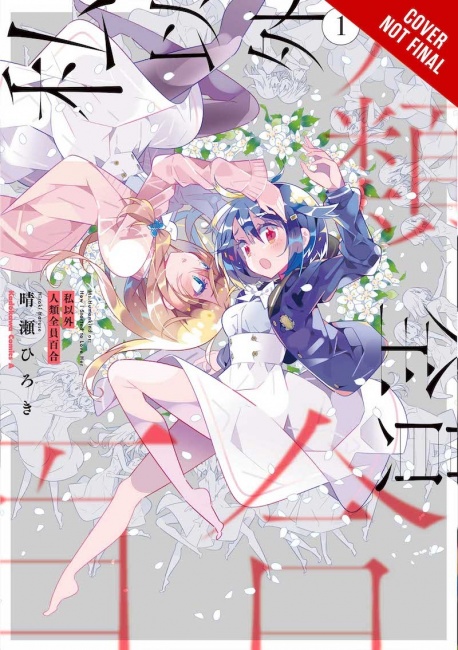 The Whole of Humanity Has Gone Yuri Except for Me
by Haruse Hiroki: The unusual art is a major selling point for this supernatural yuri comedy. Marika is an ordinary schoolgirl living an unexceptional life who one day notices two girls kissing on the street and soon comes to realize that she is suddenly living in a world inhabited only by women. (June, $22.00)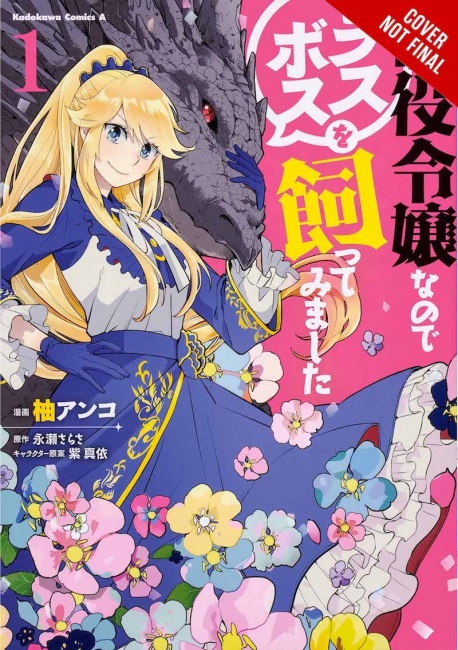 I'm the Villainous Daughter, So I'm Keeping the Last Boss
by Sarasa Nagase and Mai Murasaki: This manga blends isekai with fantasy romance and features a female protagonist. Aileen, the Duke's daughter, knows from her memories of a past life that her current life is going to end badly. Looking for a way to change the outcome, she sets out to captivate the last boss, the Demon Lord Claude. (July, $13.00)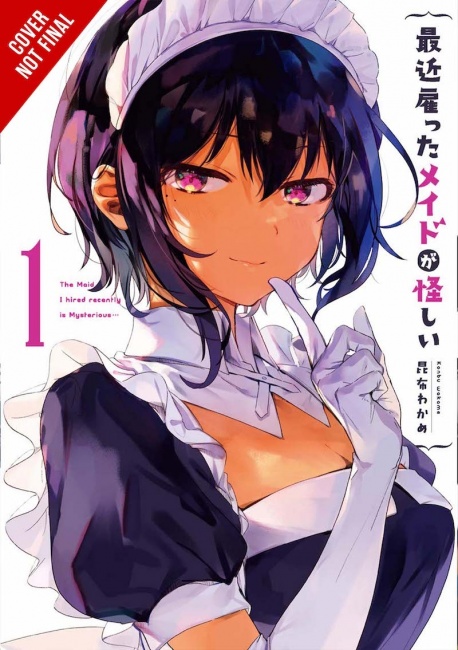 The Maid I Hired Recently Is Mysterious
by Wakame Konbu: This sexy fantasy manga is a collection of short stories about a young boy and his maid, who is beautiful and a good cook but has something definitely odd about her. Konbu is the creator of
The Great Jahy Will Not Be Defeated!,
which will be published by Square Enix starting in July (see "
AnimeNYC: Square Enix Announces Five New Manga
"). Yen suggests this is a good pick for fans of
The Elder Sister-Like One,
which has a similar young male/older female dynamic. (June, $13.00)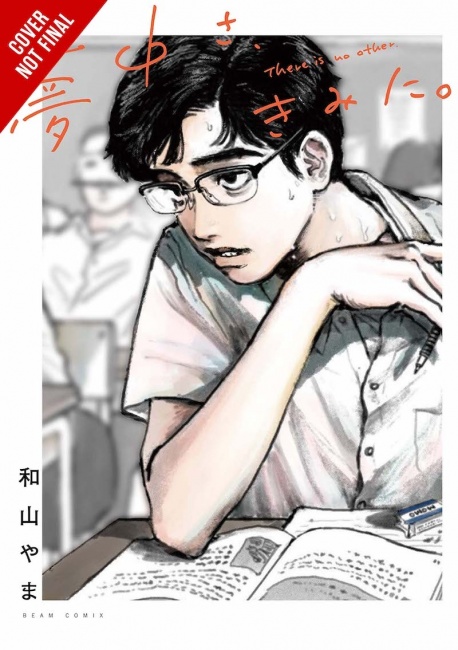 Captivated, By You
by Yama Wayama: This one-volume manga is a collection of short stories about quirky high school students, looking at their day-to-day life with an eye toward the strange and surprising. The collection won a New Face Award from the 23rd Japan Media Arts Festival and a 2020 Tezuka Osamu Cultural Prize in the Short Work Category. Yen will publish it as a hardcover. (July, $18.00)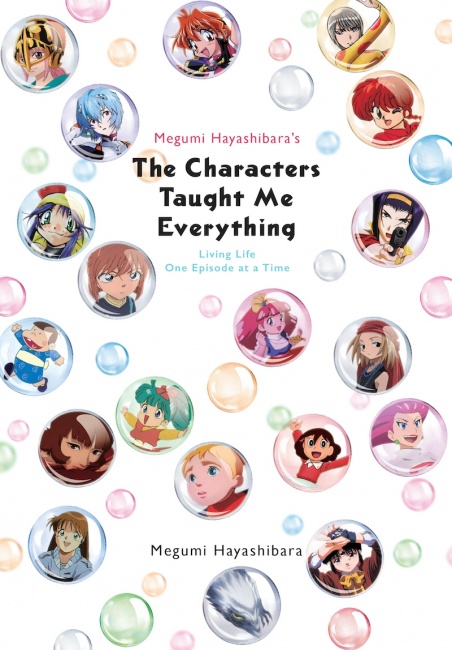 Yen also will publish
The Characters Taught Me Everything: Living Life One Episode at a Time,
the memoir of anime voice actress Megumi Hayashibara, who has played Ranma Saotome in Ranma 1/2, Rei Ayanami in Neon Genesis Evangelion, and Jessie in Pokémon, among others. The book is available digitally now and will be published as a paperback in August with an MSRP of $20.00.
In addition, Yen has licensed a number of new light novel series for release later this year: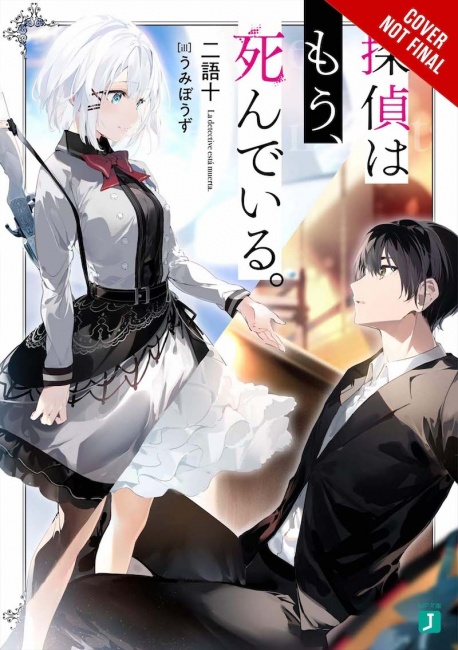 The Detective Is Already Dead
by Juu Nigo with illustrations by Umibozu: This is an action-filled romantic comedy in the vein of Viz's Spy vs. Family. Kimitsuka was drafted to help a detective during a plane hijacking and stayed on as his assistant, battling crime all over the world, until the detective died. After that, Kimitsuka was ready to return to a more normal life, but that plan goes out the window when he meets a woman who looks strangely like the deceased detective. This series won the 15th Annual MF Bunko J Light Novel Rookie Award in 2019. (June, $15.00)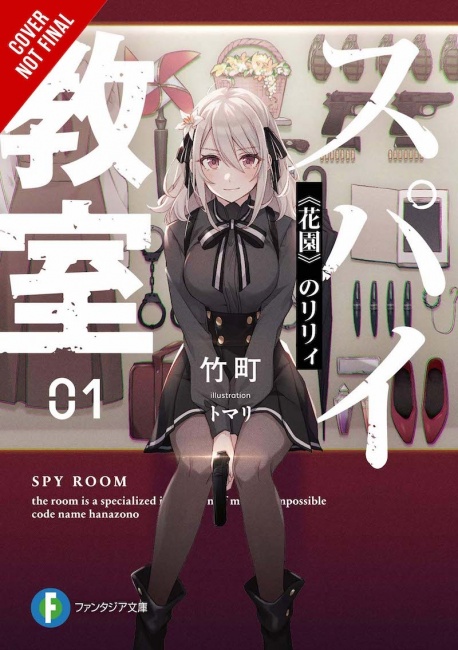 Spy Classroom
by Takemachi, with illustrations by Tomari: Responding to an international war of espionage, the world's greatest spy gathers seven young women to form an organization that will take on the most impossible missions. None of the seven have any experience, though, which makes for a curious choice. With action, intrigue, and lovely ladies, this is a good pick for fans of
Combatants Will Be Dispatched.
(July, $15.00)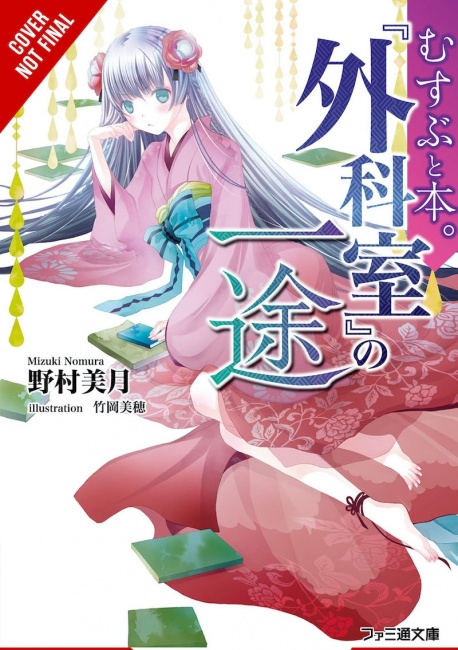 Bond and Book: The Only Way of the Operating Room
by Mizuki Nomura, illustrated by Miho Takeoka: In this mysterious story by the author of Book Girl, books speak to a young boy, who can hear their voices. His adventure begins when a children's book asks to be returned to someone named Hana, and the boy sets out to search for her. Yen will publish this series in hardcover. (August, $20.00)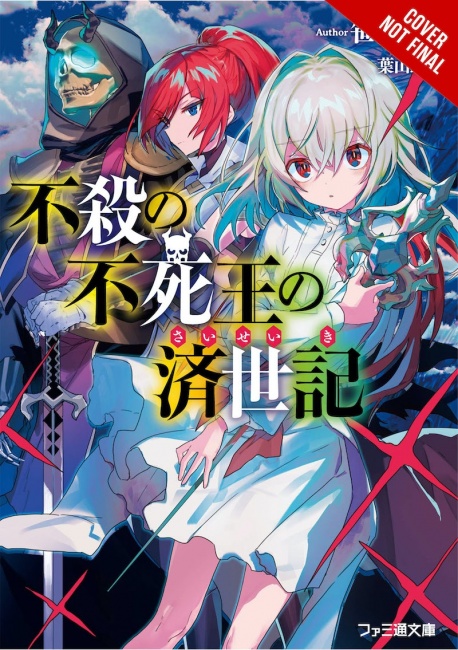 The Undead King's Reign of Peace
by Sakuma Sasaki, illustrated by Eishi Hayama: The No Life King is terrifying but benevolent, a powerful, skeletal being who rescued Mira, a young girl, from death and cares for her and others in need. The local ruler regards the undead king as a threat, though, and sends his troops to dispose of him, and Mira joins the No Life King to struggle to make a better world. Sasaki is the author of
The Dirty Way to Destroy the Goddess's Heroes,
which is also published by Yen; the sixth and final volume of that series is scheduled for March. (August, $15.00)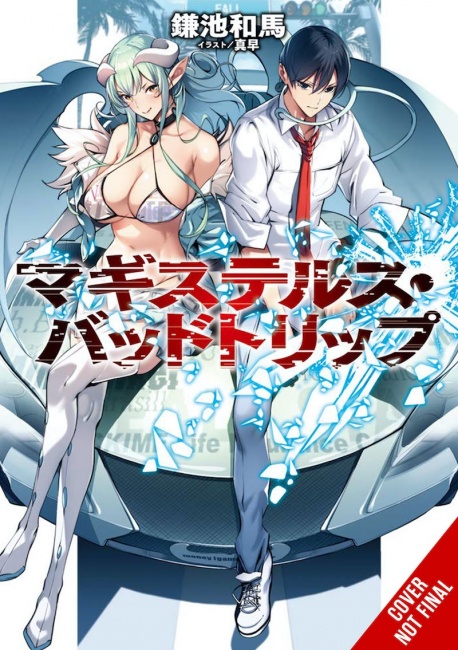 Magistealth Bad Trip
by Kazuma Kamachi, illustrated by Mahaya: A virtual, no-holds-barred money game grows so large that it threatens to destabilize the global economy. Enter digital dealer Kaname Suho and his partner, a succubus-like AI android, who set out to stop a cheater and keep the virtual world from infiltrating the world's economy. Kamachi is the author of A Certain Magical Index. (August, $15.00)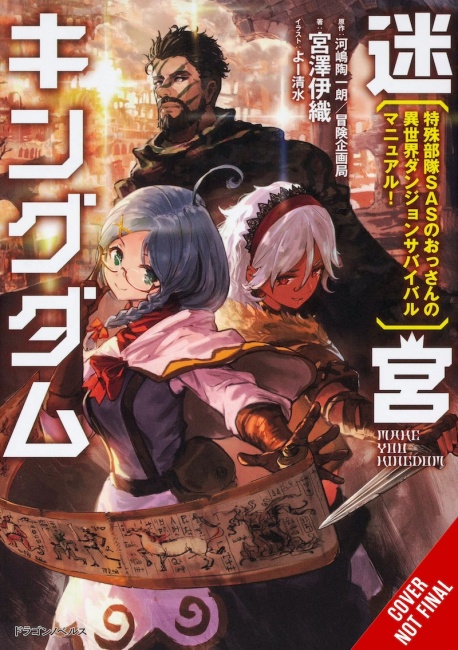 Meikyuu: Labyrinth Kingdom, A Tactical Fantasy World Survival Guide
by Iori Miyazawa, illustrated by Toichiro Kawashima, with contributions by Adventure Planning Service: This series of light novels is based on the Japanese tabletop RPG game Meikyuu Kingdom, in which one character overcomes monsters, wars, and other obstacles in order to rebuild his kingdom. Miyazawa is the artist of Otherside Picnic, which will be published by Square Enix in August (see "
Square Enix Debuts New Series in 2021
"). (August, $15.00)
Click Gallery for full-size covers!
Clikc here for more great Manga Week content!