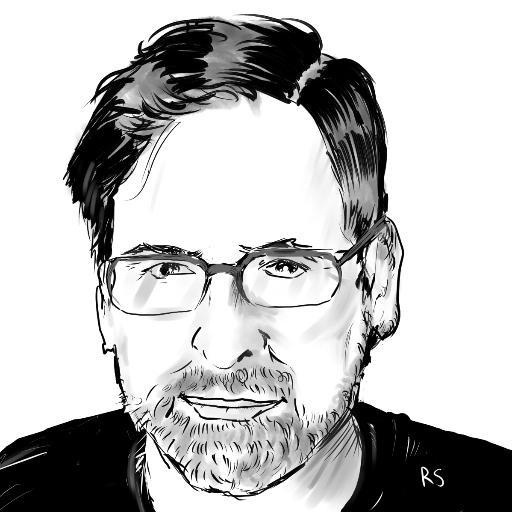 If you've been following the non-comics news, you probably saw that things are not looking especially great for tech startups these days. Any gas that might have been left in the tank after the rough market of 2022 evaporated along with billions of dollars stored in Silicon Valley's favorite bank. And while that suggests choppy times ahead for more future-oriented projects hoping for investment, a number of initiatives that have been gestating for a while on the comics side are just now breaking the surface.
UGC on the Rise.
One big 2022 trend that is coming soon to a screen near you is the rise of user-generated content (UGC). For those of you keeping score, it made my "trends to watch" list each of the past two years, and it might, finally be worth watching. UGC has always been a popular model with the Asian platforms like WEBTOON and Tapas, to the point that Tapas abandoned its original editorial content last summer and just recently shuttered its South Korean operations to focus exclusively, one presumes, on commercializing the UGC model here in the U.S.
But wait, there's more! Another South Korean company, Toonit, is throwing its hat into the UGC ring (see "
Korean Webtoon Creation Tool
"). Rather than positioning itself as a content player, Toonit is more about being a tool-kit for storytellers. The company compares itself to Canva and Figma, collaborative tools for designing user experiences for other apps and technology.
The company's flagship product is Toonit Studio, a 3D-based tool designed to streamline the art and design aspects of comics storytelling. According to the company, Toonit Studio offers the ability to drag and drop visual components like characters, backgrounds, text and effects into a storyboard interface. "What requires professional artists weeks or even months to draw a single chapter, can now be automated in minutes," said the company in its press release.
Toonit's theory of the case is that the stories themselves are more important than the artwork, which is just a commodity that can be easily replaced by templated processes. As someone who enjoys and appreciates comic art drawn by actual human beings, I don't relish the prospect of reading the output of this product for pleasure. However, I see the value for people or businesses who need to put out comics-style content in a hurry and don't know the first thing about what they are doing.

IDW goes UGC.
Buried in a story of mostly bad news for IDW Publishing (see "
IDW Publishing Loses $335,000 in Fiscal Q1
") is an interesting tidbit that the company is trying to expand its digital footprint in a couple of different directions, because why not?
IDW is moving to a Shopify-based store for its digital content, no surprise as Shopify is rapidly becoming the standard for this kind of ecommerce. It is also trying to generate more buzz and engagement around its titles with more interactive features, including motion comics and user-generated content, according to the announcement. How UGC would work in the context of an established publisher like IDW remains to be seen, especially one like IDW that has relied so heavily on licensed content.
One can imagine a model that allows fans to create officially-sanctioned fan-fiction around corporate-owned IP. In fact, I've been personally involved in a few ventures of this nature over the past couple of years that have, for various reasons, amounted to nothing. It's hard to say if that is what IDW has in mind, or whether it's more of a WEBTOON/Tapas-type play. If it is the former, it remains an intriguing prospect, though one that is difficult to get off the ground.
More comics on more screens.
IDW's announcement also mentioned an expansion of plain old digital publishing, with plans to offer digital versions of its titles through the new Shopify portal. That's yet another announcement of motion on the digital comics front, which has been mostly quiet for years since Amazon's comiXology acquisition extinguished realistic hopes of competition.
Now that comiXology, if not the entire digital comics market, appears to be of little interest to Amazon (see "
Bloodbath at comiXology
"), we're seeing a bunch of startups scrambling out of the shadows to take advantage of a generational opportunity to get into the game.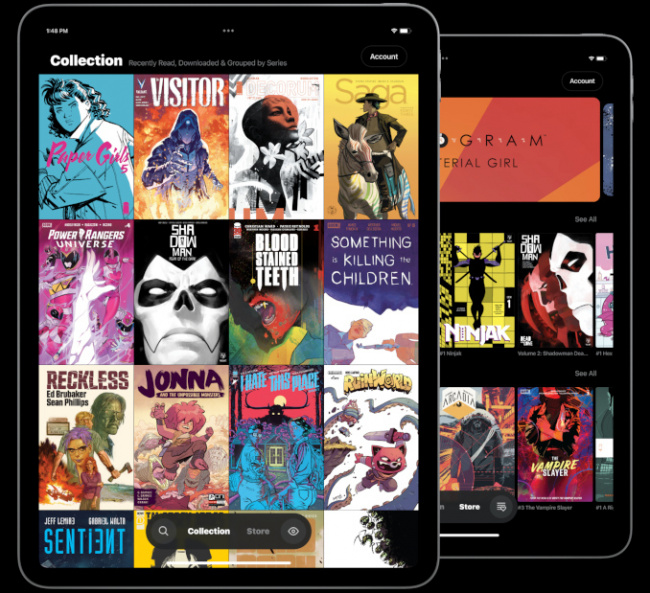 This month, two aspirants to the vacant throne, Global Comix and Omnibus, both announced distribution agreements with Image Comics, Valiant Entertainment, and a mix of other non-Big Two publishers. Omnibus also inked Vault Comics, Ablaze, Ahoy Comics, and several others, and GlobalComix also signed BOOM! Studios, Archie, and Tokyopop (along with Mad Cave Studios, Humanoids and a longer list of other companies) for their respective upcoming launches.
Both of these platforms are hoping to "rekindle" the promise of digital sales eventually rising beyond its historical non-pandemic ceiling of 10-15% of the market, combining the usual value proposition of digital comics (convenience, immediacy, binge-ability, discoverability and never worrying about comics being out of stock) with attractive subscription plans and other fun features.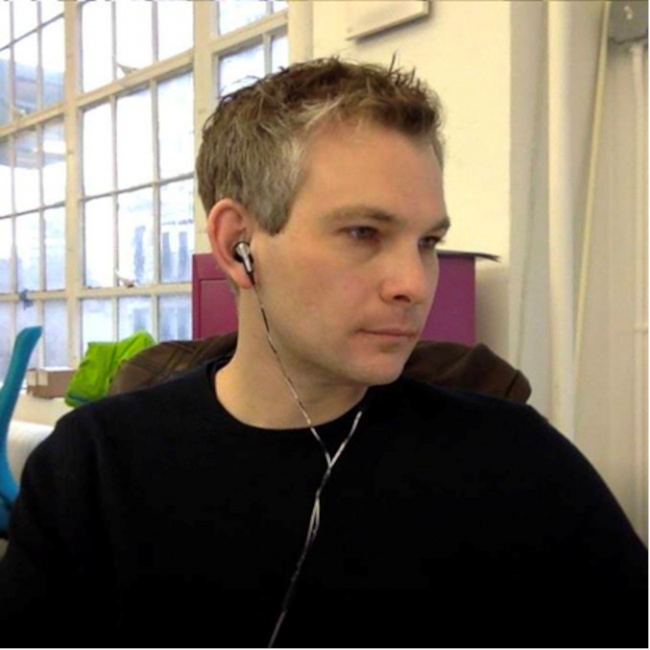 One advantage these companies enjoy over the first-wave digital retailers is a better understanding by the comics industry at large of the relationship between digital distribution and physical product sales. The convenience and discoverability of digital content creates awareness and new fans, who often find their way to comic shops and the treasures within. Global Comix founder and CEO Chris Carter made that point in an interview that ran here last month (see "
In Digital Comics Space, Global Comix Offers Signs of Life
"), and both companies seem to understand that growing the comics pie through whatever means helps everyone in the end.
Too little, too late?
It's encouraging to see innovation in the comics space despite all the dark clouds hanging over tech and media right now. The long game for all these companies is to jumpstart the creation of new comics IP to capture the imagination of fans, bring new talent into the industry, and create new ways for those outside the hobby to find their way in. Whatever you may think of the individual ideas behind these companies, the impulse is admirable.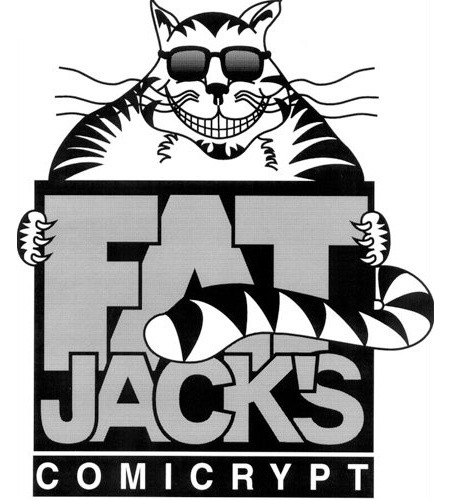 I hope that any benefits they bring come soon. This past weekend, I was back to see family in Philadelphia and made time to visit my ancestral LCS, Philly's great Fat Jack's Comicrypt in center city, which has had a rough go lately (see "
Original Art, GoFundMe to Benefit Fat Jack's
"). Having lost my longtime Seattle local, Comics Dungeon, during the pandemic, it was bittersweet to paw through the bins and shelves where I first discovered my lifelong love of comics, and to hear that things are not going great with
the fundraising efforts
.
Whatever promise the high-tech future of comics may hold, I very much hope there is still room in that future for the industry and the artform's glorious past.
The opinions expressed in this column are solely those of the writer, and do not necessarily reflect the views of the editorial staff of ICv2.com.

Rob Salkowitz (@robsalk) is the author of Comic-Con and the Business of Pop Culture.