Early November brings the end of daylight saving time and another geek movie roundup.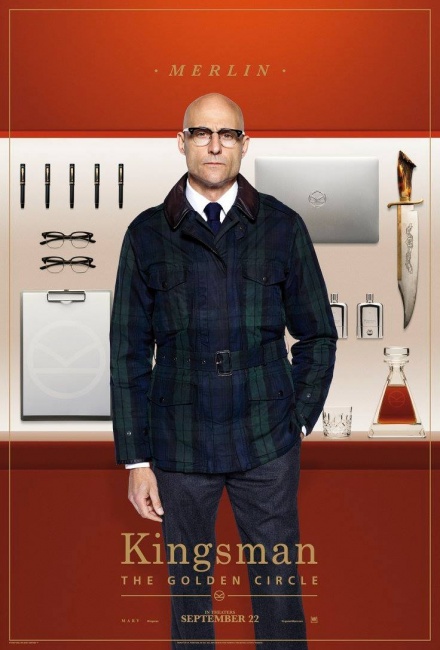 Mark Strong, hot off a supporting role in the latest installment of the
Kingsman
franchise, is in talks to play villain Doctor Sivana in
Shazam!
, reports
TheWrap
. At times portrayed as a mad scientist, respected scientist, and one of the richest men in Fawcett City, Sivana's life pursuit is to destroy Shazam. In his endeavors against his archnemesis, Sivana is eventually blinded in one eye and develops the ability to see magic. If cast, Strong will play opposite star Zachary Levi (see "
'Shazam!' Gets Its Star
") in the David F. Sanberg-directed film (see "
Geek Film Round-Up: 'Shazam'
"). Filming is expected to begin in February.
The standalone film for another Shazam! villain, Black Adam, may soon have a screenwriter. Adam Sztykiel (Undateable) is in negotiations to script the Dwayne Johnson-starrer (see "Black Adam Gets His Own Movie") according to Deadline. Black Adam was originally planned as antagonist for Shazam!, but it hasn't been confirmed whether the character will appear (but it does seem likely).
Hayao Miyazaki revealed the title for his (probably) last film: How Do You Live? The title comes from a book by widely admired Japanese children's author Genzaburo Yoshino, reports ANN. Miyazaki revealed that the book holds great meaning for the film's protagonist. Miyazaki ostensibly retired from feature length animation in 2013, with the release of The Wind Rises, but he has undertaken a CG animated short for the Studio Ghibli museum and has been working on How Do You Live? since July 2016 (see "Hayao Miyazaki Retired No More"). It is predicted to require take another 3 to 4 years to complete.
Amid online conjecture that Tony Stark's Iron Man might meet an ill-fated end in the upcoming Avengers installments, Robert Downey Jr. confirmed his return for the fourth Avengers sequel via Instagram. The photo of cast chairs verifies that Iron Man, Black Widow, Captain America, and Ant Man are definitely returning for Avengers 4. We also know for certain that Captain Marvel will appear in the film (see "Captain Marvel Confirmed for Another MCU Film, Solo Hulk, 'Venom' Casting"), which has a release date of May 3, 2019 (see "Feige Explains How 22-Movie Marvel Arc Ends"). The third Avengers installment, Avengers: Infinity War, hits theaters on May 4 (see "Best in Shows – Q2 2018").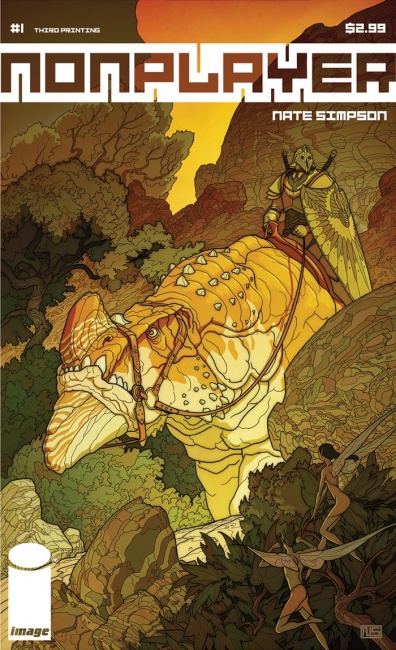 The film rights for Nate Simpson's
Nonplayer
have been acquired by Legendary Entertainment reports
The Hollywood Reporter
. Eric Pearson (
Thor: Ragnarok, Marvel's Agent Carter
) will write the pic. The futuristic two-issue series from Image Comics follows a real-world tamale delivery girl who is an elite assassin in the virtual universe of
Warriors of Jarvath
, an MMPORPG that may actually have an all-too-real impact on the real world. A veteran of the video game industry, the series was Simpson's first comic book work and garnered him the Russ Manning Promising Newcomer Award (see "
2011 Eisner Award Winners
"). Warner Bros. optioned the property not long after the first issue was released (see "
Warners Options Image's 'Nonplayer'
").