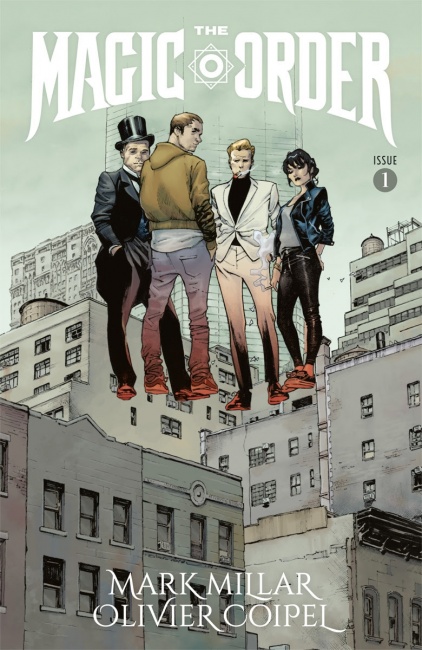 Mark Millar has declared that there will be no second printings for
The Magic Order
#1, the first title in his partnership with Netflix (see "
Mark Millar Brings 'Order' to Netflix
"). FOC for the issue, which will be released by Image Comics (see "
New Work From Mark Millar, Rick Remender, Todd Mcfarlane, More
"), is this coming Monday. The issue is due in stores on June 13.
"We want to get back to that crazy, exciting time where a first printing really meant something too and create a real collectability here with NO SECOND PRINTINGS," said Millar.
The Magic Order is a six-issue miniseries written by Millar with Olivier Coipel (Thor) illustrating. Coipel covers the first issue, which also has a black-and-white variant of Coipel's artwork, an Adam Hughes variant, and a blank sketch variant. In the series, five families of magicians are sworn to protect the world, but an enemy is picking them off one by one.
The title is part of Millar's partnership with Netflix, whereby Millar publishes new stories for the streaming network and Netflix adapts existing Millarworld properties (see "Mark Millar's 'Millarworld' Acquired by Netflix").
Click on the Gallery for covers.