Properties and people are making big moves in the latest geek movie update.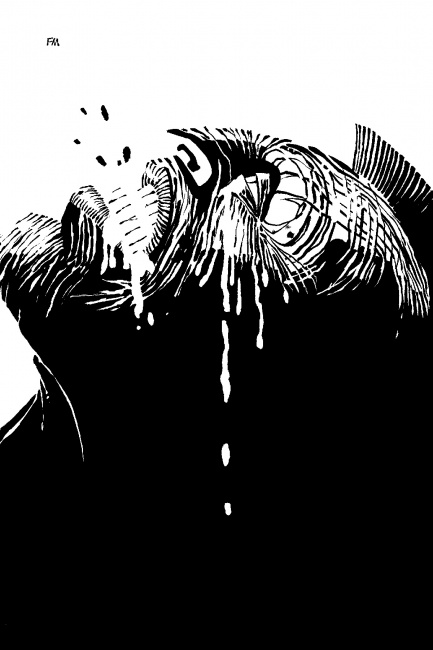 Frank Miller has regained the film and TV rights to his seminal creation
Sin City
. The rights were returned as a result of a settlement regarding the sale of The Weinstein Co. (TWC), according
The Hollywood Reporter
. Lantern Capital Partners bought TWC for the bargain price of $289 million after the bankruptcy of the company in the wake of dozens of sexual assault allegations and multiple charges of sexual assault and rape against co-founder Harvey Weinstein. Miller objected to
Sin City
being part of the sale, and Lantern agreed to return the TV rights and the rights for the first film to the creator. The settlement does not apply to the sequel film,
Sin City: A Dame to Kill For
, which was a far less critically or financially successful outing than the original (see "
Sin City DVD Is Number One
" and "
'Guardians' Back at #1 as 'Sin City 2' Bombs
"). TWC / Dimension had been working on a TV series based on the property prior to the bankruptcy (see "
'Sin City' TV Series in Development
"), but the rights and the future of the show are now in Miller's control.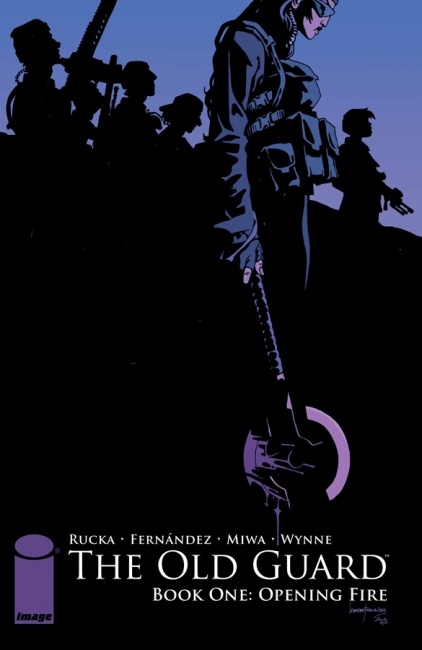 Greg Rucka and Leandro Fernandez's
The Old Guard
is being made into a feature film, with Rucka attached to write the adaptation of the Image Comics release. Gina Prince-Bythewood, who previously directed
Love & Basketball
and
The Secret Life of Bees
, has been tapped to helm the picture for Skydance Media, reports
Variety
. Skydance's David Ellison, Dana Goldberg and Don Granger will produce the film about a woman-led group of immortal mercenaries. Notably, Prince-Bythewood is also directing Spider-Man spinoff
Silver and Sable
for Sony (see "
Spidey Spin-Off 'Silver And Black' Gets a Director
"). Neither property will be Prince-Bythewood's first foray into comics; she directed the pilot for Marvel's Cloak & Dagger series (see "
Marvel's 'Cloak and Dagger' Debut Set
").
Charlie has three new angels. Director Elizabeth Banks has cast Kristen Stewart, Naomi Scott, and Ella Balinska in the title roles for the Sony reboot of Charlie's Angels (via Variety). It's an interesting choice Stewart, who is best known for the Twilight films. The actress has stuck to mostly independent and critically acclaimed smaller films since starring in the mega-franchise, but she did show some action chops in Snow White and the Huntsman (see "'Snow White' Avoids the Poison Apple"). Naomi Scott played Kimberly, the Pink Ranger, in the Power Rangers film reboot (see "'Power Rangers' Report for Duty"), and she's staring as Princess Jasmine in the live action Aladdin. Balinska is a relative newcomer, with an episode of Midsomer Murders likely the most recognizable of the credits on her resume. Banks, who previously directed Pitch Perfect 2 and starred as Rita Repulsa in Power Rangers (see "First Image of Elizabeth Banks as Rita Repulsa"), will star as Bosley. The film focuses on a new generation of Angels, with the Townsend Agency having expanded to include multiple teams worldwide. Dynamite acquired the comic book rights to Charlie's Angels in late 2017 (see "'Charlie's Angels' Reunite"). The film opens September 27, 2019.
Legendary's Detective Pikachu is moving distribution from Universal to Warner Bros. The move is reportedly a precursor to Legendary and Warner Bros. reteaming on a distribution deal, according to THR. After an 8-year relationship, the two companies parted ways in 2013, at which time Legendary started a production and distribution deal with Universal (see "Legendary Goes To Universal"). The Universal partnership expires December 31, and Universal has expressed little interest in reupping. Ryan Reynolds is playing the titular Pokemon, with Jurassic World: Fallen Kingdom's Justice Smith as the human lead. The cast also includes indie darling Suki Waterhouse, Ken Watanabe, Kathryn Newton, Bill Nighy, and Chris Geere (see "'Super Mario' Gets Animated, 'Cowboy Ninja Viking' Lands Director, John Cena for 'Duke Nukem'?"). It is in theaters May 10, 2019 (see "Best in Shows--Q2 2019").
Wonder Woman 1984 has added Insecure star and writer Natasha Rothwell, reports THR. No details on her role were revealed. She joins returning stars Gal Gadot (Wonder Woman) and Chris Pine (Steve Trevor) and franchise newcomers Kristin Wiig (Barbara Ann Minerva / Cheetah) and Pedro Pascal (see "Jim Carrey in Talks for 'Sonic The Hedgehog,' 'Bloodshot' Casting, Sony Has 'Faith,' First Look at Cheetah, 'Animosity' and 'Crowded' Optioned"). The film, which is directed by Patty Jenkins, will be in theatres November 1, 2019 (see "Best in Shows--Q4 2019").
Robert De Niro may be joining the comic book movie world. The actor is reportedly in talks to join Todd Phillips's Joker standalone, according to THR. If cast, De Niro will play a talk show host who plays an instrumental role in the Joker's origin. Details on the plot are scant, but the dark character study is reportedly set in 1980s Gotham City. Joaquin Phoenix has been cast as the villain (see "Joaquin Phoenix Confirmed for Joker, Official 'Shazam!' Pic, 'Goosebumps 2' Trailer, 'Robocop Returns,' Lando Back for 'Episode IX,' 'Spawn' Adds Jeremy Renner"), and Deadpool 2's Zazie Beetz is also in talks to star (see "Animated 'Batman Hush,' Titan Comics' 'Under' in Development, Zazie Beetz in Talks for 'Joker,' 'The Dark Knight' Rerelease, 'Dune' Casting, 'Prophet' Optioned"). The film is scheduled for October 4, 2019 (see "Best in Shows--Q4 2019").