Hobby shops and retail stores that carry RPGs could all likely benefit from adding more RPG accessories to their in-store inventory. The first part of this feature article series delved into some of the offerings of larger publishers of RPG accessories, mostly focusing on dice, dice bags, and various folios (see "Part 1"). The second part offers a few more suggestions on dice and dice bags but also goes deeper into the "luggage" aspect of RPG accessories.

One of the great conundrums for roleplayers over the last four decades has been, "How do I carry all my books, miniatures, and dice from game session to game session without incurring serious strain or injury?" Back before the Digital Age, gamemasters were sometimes tasked with hauling 50 pounds or more of books and other game items up and down basement steps just to run a game. The advent of the Internet and PDFs, of course, helped make this load lighter by allowing tablets and laptops to carry some of the rules, but GMs still carry a significant burden where hauling RPG materials are concerned. Luckily, a few companies are making stylish "Bags of Holding" to help players carry their RPGs in style.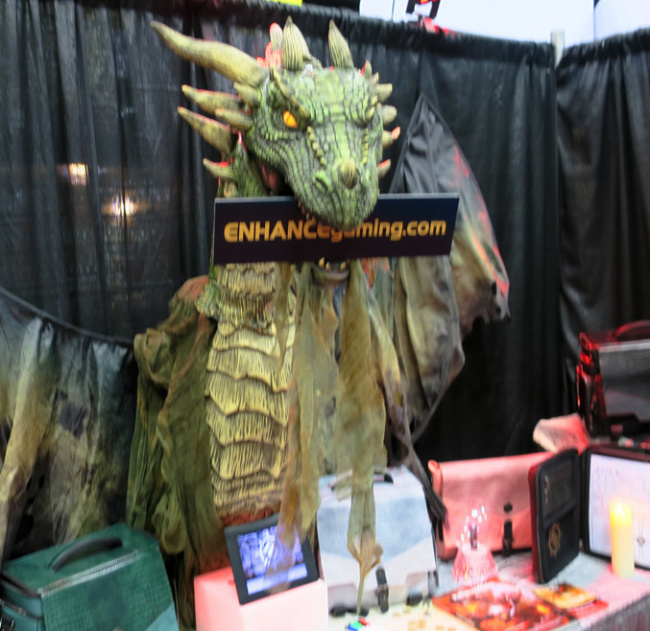 The company that is currently making the biggest waves in the RPG luggage space is ENHANCE (see "
ENHANCE Gaming Offers Products for Gamers on the Go
"). ENHANCE has an interesting story as a company, primarily because they were not initially making products for the tabletop customer base. They entered the games industry about six years ago with a 40-plus year history of making specialty bags for various electronics, such as cameras, laptops, and consoles. Essentially, they had all of the experience and expertise required to produce specialty bags but somewhat less of a presence among the tabletop RPG community.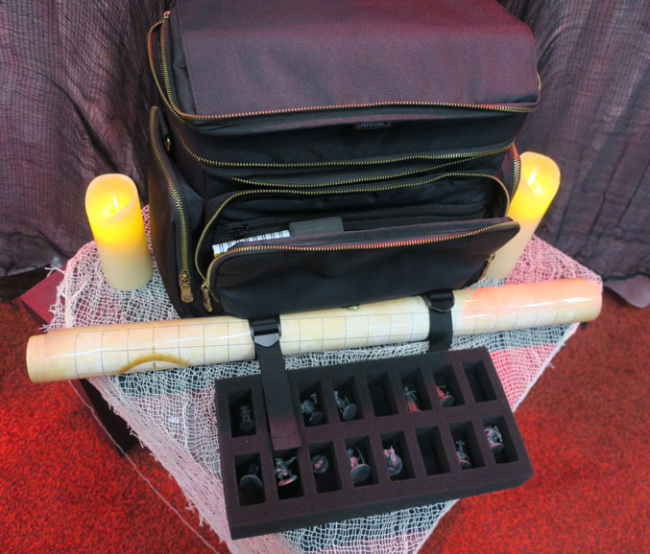 However, after their storage bags hit the market via distribution, the tabletop RPG community caught on quickly. They make a variety of bags to haul around RPG items, such as the
RPG Organizer Case
(see "
'ENHANCE: RPG Organizer Case
") and
Community Dice Organizer Case and Rolling Tray
, but the most eye-catching items they produce are their
Dragon-skin RPG Player's Bags
. These bags can hold a 17-inch laptop and two to three books and have compartments for smaller items like dice. They come in eight Dragon-skin colors at a price point of $79.99 each.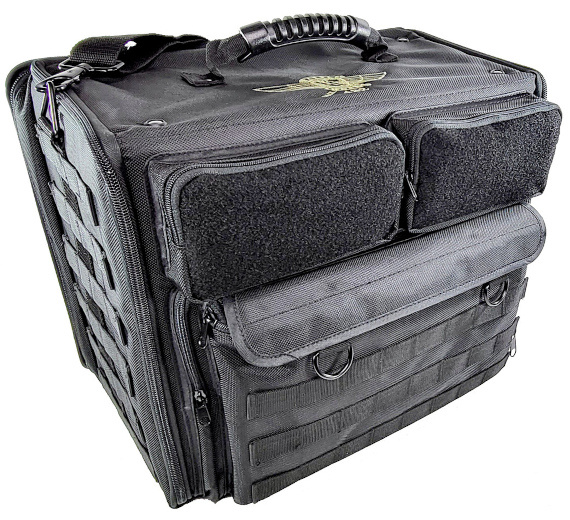 Battle Foam is a seasoned gaming storage manufacturer that offers bags designed for RPG miniatures. This company has been making an array of luggage options for different games for years, and their primary business is geared towards miniatures gamers. However, they also have
P.A.C.K.
bags for RPGs, specifically Paizo's
Pathfinder
and
Starfinder
players. The
P.A.C.K. 432 2.0 Molle
is an empty premium storage bag that lets players customize the interior with foam trays to hold various items. The foam trays are modular and their interior frames are cut in different sizes to accommodate all sorts of miniatures sizes.
Heading back into the wonderful world of dice options, there are three time-honored companies that need to be mentioned in any article discussing RPG accessories that is worth its salt. Chessex has been a leading dice maker for the hobby game community since 1987. Chessex makes hundreds of different products, in all shapes, styles, and colors, and are an excellent "go to" company for affordably priced dice sets that simply sell.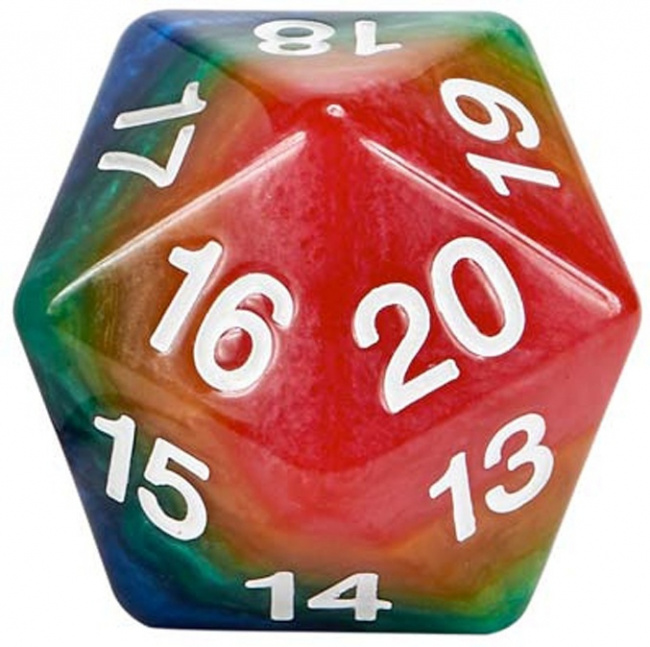 Another time-tested dice manufacturer is Koplow Games, which manufactures more in the way of specialty d20s for RPG gaming. They also do limited run D20s for dice collectors (see "
'7 Layered Opaque Rainbow Countdown D20'
").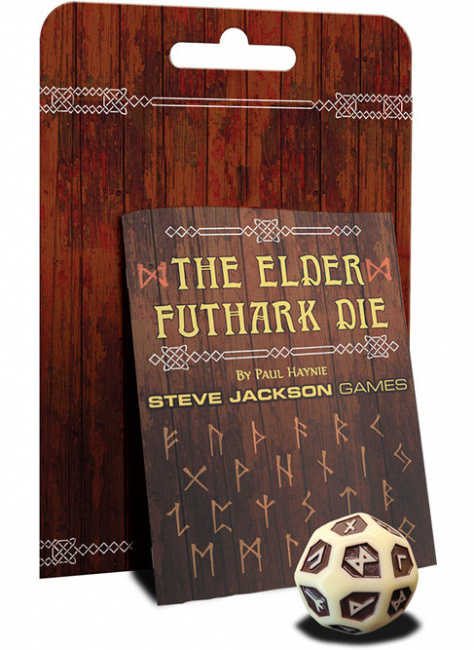 Steve Jackson Games is a producer of dice bags and themed dice. Their dice bags are often carried by retailers looking to stock bags with great art designs at a reasonable price (see "
Gaming Accessories
"). SJG's themed dice sets are very unusual and offer up some interesting takes on lesser used themes like rune-carved dice and fortune-telling dice (see "
Three New Dice Sets
").
Click Gallery below for full-size pics!
This coverage is part of RPG Week, celebrating all things RPG at ICv2. For more ICv2 RPG Week articles,
click here
.