Can Tie-ins Rebound from a Down Year?
February 8, 2001
Whatever the labor situation in Hollywood, it should be an interesting year in the theatres where an unusually heavy diet of sequels and remakes will be enlivened (we hope) by some great directors.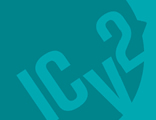 New Anime Coming Our Way
February 6, 2001
A raft of new anime titles, including the highly anticipated Earth Defense Family , are debuting on Japanese TV this January.