We have the latest updates on upcoming geek movies.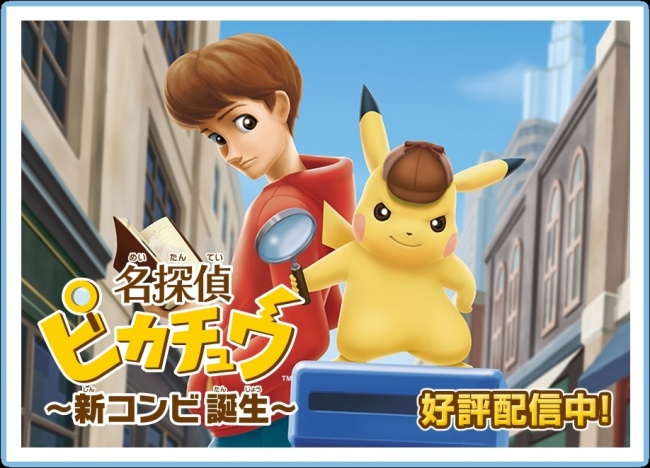 Detective Pikachu
has a release date. The live-action Pokemon film will hit the big screen on May 10, 2019, reports
Variety
. The film recently cast Ryan Reynolds (
Deadpool
) in the role of Detective Pikachu (see "
Ryan Reynolds to Catch 'Em All
"). The human lead will be played by
The Get Down
's Justice Smith (see "
'Daphne and Velma,' Steampunk 'Oz,' 'Danger Girl,' 'Detective Pikachu,' 'The Kitchen,' 'Super Mario'
").
David S. Goyer is in talks to helm Sony's Masters of the Universe reboot according to The Wrap. The film also has a release date: December 18, 2019. Goyer wrote the most recent draft of the script for the long-in-development film (see "'Masters of the Universe,' 'Revival,' 'Jurassic World 2,' 'Glass,' More"). Todd Black, Jason Blumenthal, Steve Tisch, and DeVon Franklin are producing. Julia Pistor and David Voss with Mattel are executive producing. Matthew Milam is overseeing the project for Sony.
Patrick Stewart is ready to "make it so" if Quentin Tarantino directs Star Trek. The actor expressed an interest in reprising the role of USS Enterpise captain Jean-Luc Picard during an interview at the Dubai International Film Festival reports The Hollywood Reporter. A writer's room has been convened for the R-rated take on the classic sci-fi series (see "Tarantino 'Star Trek' Will Be R-Rated").
Hellboy now has an official engagement with theaters. Lionsgate and Summit Entertainment have scheduled the reboot for January 11, 2019 (via THR). The latest take on Mike Mignola's signature creation stars David Harbour (see "Hellboy Revealed"), Milla Jovovich, Daniel Dae Kim, Ian McShane, Penelope Mitchell, Sophie Okonedo, Brian Gleeson, and Alistair Petrie (see "'Deathstroke,' 'Polar,' 'Godzilla: Monster Planet,' Live-Action 'Dora,' 'Hellboy'"). Neil Marshall is directing (see "Hollywood 'Hellboy' Reboot").
Fans will get to see The New Mutants, X-Men: Dark Phoenix, and Gambit on the big big screen. Imax has extended its deal with 20the Century Fox to include the Marvel films and superhero actioner The Darkest Minds according to THR. The New Mutants feature film opens on April 13 (see "First 'The New Mutants' Trailer"). Dark Phoenix, which just saw its first reveal in the latest issue of Entertainment Weekly (see "First Look at 'X-Men: Dark Phoenix'"), will be out November 2 (see "Best in Shows--Q4 2018"). Gambit is scheduled for February 14, 2019 (see "Best in Shows -- Q1 2019").
Jack Dylan Grazer has been cast in Shazam! reports THR. Grazer will play Billy Batson's best friend Freddy Freeman. Grazer played hypochondriac Eddie Kaspbrak in the recent (and immensely popular) adaptation of Stephen King's IT. He will join Zachary Levi (Shazam; see "'Shazam! Gets Its Star'"), Mark Strong (Doctor Sivana; see "'Shazam!,' 'Black Adam,' Miyazaki's Last Film, 'Avengers 4,' 'Nonplayer'"), and Asher Angel (Billy Batson; see "'Spider-Man' Spin-Off, 'Wonder Woman 2' Moved, 'The Colossal,' More") on the film.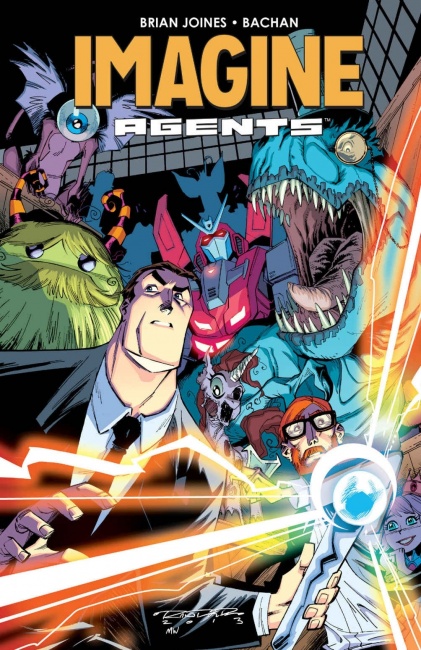 Richie Keen (
Fist Fight
) will direct 20th Century Fox's adaptation of BOOM! Studios'
Imagine Agents
(via
THR
).
Stranger Things
director-producer Shawn Levy is producing the project, which has already snared Michael Keaton in a starring role (see "
Michael Keaton to Do 'Imagine Agents'
"). Keaton. Michael Sugar, and Ross Richie with BOOM! are set to produce alongside executive producers Stephen Christy and Ashley Zalta. Adam Yoelin will co-produce and oversee the project for BOOM!. The film is based on the 2013 release from writer Brian Joines and artist Bachan.