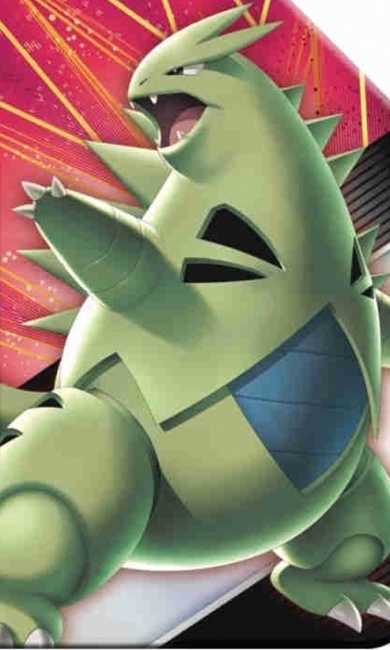 TCGplayer unveiled its February data for sealed product prices which shows developing trends in the TCG collectibles market over the course of the month.
February's sealed product sales chart was characterized by Pokemon, Pokemon, some Digimon, and more Pokemon. The data revealed that Pokemon TCG sealed sales absolutely crushed Magic: The Gathering's Kaldheim product release, claiming all of the top five slots on the list (see "TCGplayer Top 25 Sealed TCG Products - February 2021"). The main contributors to these strong sealed sales numbers were a solid showing by older, collectible products like XY Evolutions Booster Box and the frenzied demand for products like Vivid Voltage and Shining Fate Trainer Boxes (see "Chain Store Pickers Used Tracking Tile on Merchandiser's Vehicle"). The preorder sales for the upcoming Battles Styles Booster Box also appeared to be in-line with the trend as the unreleased product took the third slot on the chart.
The Kaldheim Booster Display clocked in at the number nine slot this time through, buried by six Pokemon TCG products and two Yu-Gi-Oh! TCG products. Also, the returning Digimon Card Game's Release Special Booster Ver1.0 Booster Box was right on Magic's heels at the number ten slot, making its debut on the list in its new incarnation. There were a total of seven Magic: The Gathering products on this list, which is one less since the January list (see "TCGplayer Top 25 Sealed TCG Products - January 2021").
Magic: The Gathering's fall from the top of the charts over the last couple of months alludes to a potential larger issue for Wizards of the Coast. Kaldheim was a brand-new Standard set release that fully released at the beginning of February (see "Wizards of the Coast Releases Product Line Deets for 'Magic: The Gathering' 'Kaldheim'"). The lighter sales during its release month is likely due to the fact that Standard is a competitive format that is only being played on MTG Arena at this juncture and players don't need to actually own physical cards from the new set to compete online. While MTG Arena is clearly growing (see "WotC Makes More Money than Hasbro's Toy Business"), it may be finally chewing into the sales of Standard format sets released during the COVID-19 pandemic where in-person organized play isn't happening.
WotC's introduction of an online platform to stream paper Magic: The Gathering events may be their way of attempting to combat this problem (see "Wizards of the Coast Unveils SpellTable Beta "). The next Standard set will be the Strixhaven: School of Mages set will release on April 23 (see "Wizards of the Coast Updates Release Information for 'Magic: The Gathering' 'Strixhaven: School of Mages' "), and stores utilizing SpellTable beta to facilitate paper Magic organized play amongst their customers could help change the current Magic sealed sales trend.