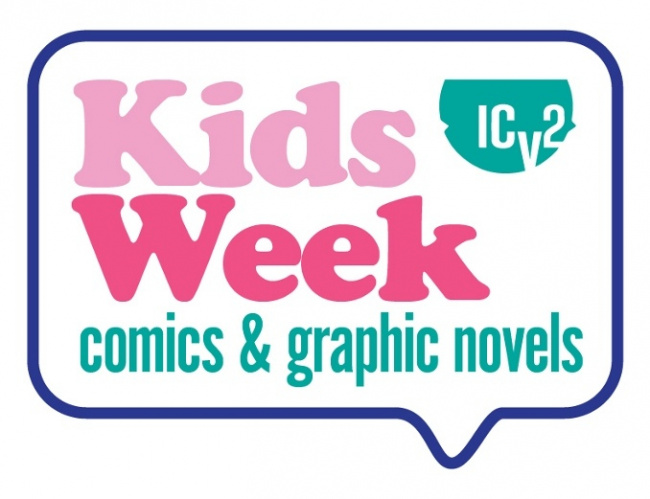 Kids comics and graphic novels continue to ride the surge in sales that started with Covid lockdowns, and more broadly, with the increasing popularity of key new franchises (including Dav Pilkey's). Although the rapid growth of manga last year may have cut the share of kids titles from the nearly one-third of graphic novel sales they represented in 2020 (see "
Kids Titles Were One-Third
"), the category continues to represent huge opportunities in 2021, with growing numbers of releases from a wide range of publishers.
ICv2's Kids Comics and Graphic Novels Week is providing a week of focused content to help retailers plan their kids sections for the rest of 2022, sponsored by Yen Press and JY, VIZ Media, Scout Comics, and NPD BookScan. We'll be running market reports, overview articles, Pick Hits, columns, and product news.
Watch the list below for our updated list of articles for ICv2's Kids Comics and Graphic Novel Week:
News and Features
Full Year 2021 NPD BookScan - Top 20 Kids Graphic Novels
Full Year 2021 NPD BookScan - Top 20 Kids Graphic Novels with Actual Sales
ICv2 Interview: Richard Rivera, Publisher of Scoot! Comics
Exclusive: Oni Press to Publish 'Talli: Daughter of the Moon'
Kids' Graphic Novels: Best Bets for 2022
Kids' Graphic Novel Pick Hits - July 2022
ICv2 Interview: Skybound Comet Senior Editor Alex Antone
'Sweet Valley Twins' Go to Random House Graphic
Manga for Kids: Beyond 'Pokemon' and 'Yotsuba&!'
ICv2 Interview: CBLDF Interim Director Jeff Trexler on the Risks of Free Comic Book Day
ICv2 Interview: CBLDF Interim Director Jeff Trexler on the Growing Attacks on Graphic Novels for Kids in Stores, Libraries, and Schools
Columns
Confessions of a Comic Book Guy - Today's Comics for Kids

Previews
Preview: 'Space Trash' Vol. 1 HC
Preview: 'Dungeon Crawlers Academy Book 1: Into the Portal' TP (OGN)
Preview: 'Ride On' TP
Preview: 'The Nightcrawlers' Vol. 1 HC
Preview: 'Legion of Forgettable Super Villains Society' TP
Preview: 'Bunnicula' HC
Preview: 'Batman's Mystery Casebook' TP

Reviews
Review: 'Remarkably Ruby' GN
Review: 'DC League of Super-Pets: The Great Mxy-Up' TP
Review: 'Sorceline' TP

Sponsored Content
From Svetlana Chmakova, Creator of 'Awkward', Comes 'Enemies'! (Yen Press)
Begin the Adventure of a Lifetime with 'Dragon Quest: The Adventure of Dai' Vol. 1 (VIZ Media)
Children Embark on the Journey From Picture Books to Comic Books and Beyond! (Scout Comics)