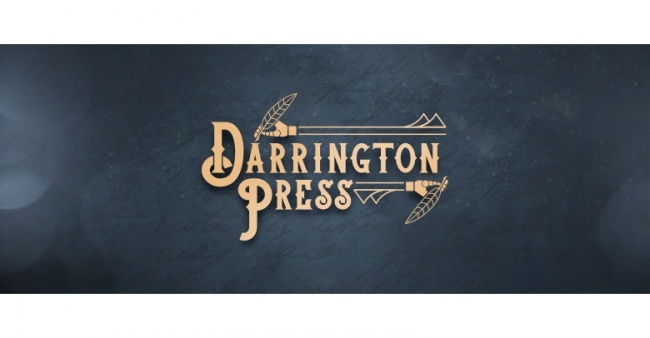 Critical Role has announced the launch of Darrington Press, its new tabletop game publishing company. The new company plans to release four games in 2021:
Uk'otoa
,
Critical Role Adventures
,
Syndicult
, and
Guardians of Matrimonia
, one title each quarter.
Darrington Press will be led by Ivan Van Norman, co-owner of Hunters Entertainment (Outbreak: Undead, Kids on Bikes). Critical Role's Chief Creative Officer Matthew Mercer will act as Creative Advisor of Darrington Press as well. The new company will produce some games set in Mercer's world of Exandria as well as games from other settings.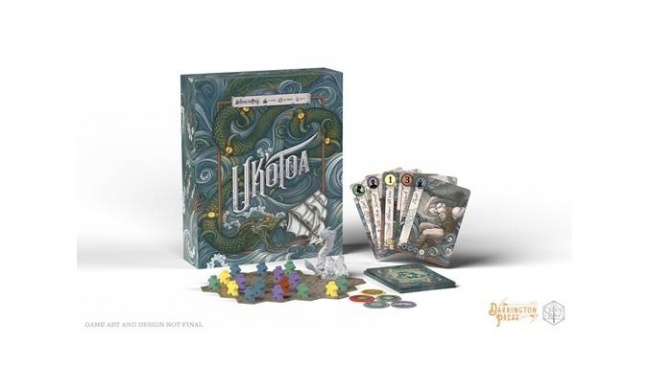 The new company's first project, set to release in Q1 of 2021, will be
Uk'otoa
, a semi-cooperative card game in which players assume the role of sailors trying to avoid being claimed by the leviathan Uk'otoa. The game was designed by Jeb Havens (
Burrows
,
Mother Sheep
) and Gabriel Hicks (
Roll20
,
Mythic Grove
).
Uk'otoa
is intended for 3 to 45 players, ages 12 and up, and takes a little over half an hour to play. MSRP is $29.99.
Following in Q2 will be Critical Role Adventures, a legacy-style narrative game in which players take on the role of Vox Machina members as they journey through Exandria on a series of adventures.
Then in Q3, Syndicult will be released. This modern magic role playing game was created by Matthew Mercer. It features mob families struggling for control of a city, using magical abilities.
Rounding out the company's plans for 2021 will be Guardians of Matrimonia in Q4. In this cooperative card game, players use pre-built decks to confront a series of monsters, called "party crashers." If the players can defeat all of the monsters, they win, but if any player runs out of cards, they all lose.
Critical Role has broadly influenced tabletop gaming since splitting from Geek & Sundry in 2018 (see "'Critical Role' Goes Solo"). In addition to its RPG live-streams, it has spawned gaming products (see "Wizards of the Coast Announces 'Critical Role' Setting for 'Dungeons & Dragons"), comic books (see "'Critical Role: Vox Machina Origins' Receives Hardcover Treatment"), an animated series (see "Amazon Studios Orders Two Seasons of 'Critical Role' Animated Series"), and collectibles (see "Funko Will Release a Wave of 'Critical Role Pop! Vinyl' Figures"). Penguin Random House recently released a book about the live-streaming group (see "Explore the Beginnings of 'the World of Critical Role'").